California regions to improve, study suggests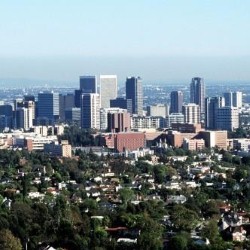 Los Angeles, Orange and San Diego counties and the Inland Empire region of California all experienced growing rents and shrinking vacancy rates in 2011, according to new research.

Only one of the submarkets in the region did not experience rent growth, the University of Southern California Lusk Center for Real Estate reported. This is a substantial improvement from 2010, when 26 markets posted stable or growing rents. In 2009, only three displayed increasing rents. Now, on the other hand, researchers project further growth to continue until, or possibly into, 2013.

"A sharp drop in new construction, the dwindling supply of shadow-market units, and improvements in the macroeconomy have strengthened fundamentals on both the supply and demand side," said Tracey Seslen, author of the forecast. "This is boosting asking rents, reducing or eliminating concessions, and filling units."

Analysts predict construction will slow to more normal levels next year, with vacancies expected to rise in some multifamily submarkets as more housing becomes available. Average rent increases are expected to be near 3 percent in three of the areas, while Los Angeles is projected to experience a 7.9 percent increase. Rental managers in the area should be prepared for the availability of properties and the changes these trends may lead to as markets adjust.
Find Property Managers Near You
Select Property Type
Single Home or Condo (Valued up to $300K)

Single Home or Condo ($300K to $500K)

Single Home or Condo ($500K to $1 Million)

Single Home or Condo (Over $1 Million)

Multi-Family (2-4 units)

Multi-Family (5-19 units)

Multi-Family (20-99 units)

Multi-Family (100+ units)

Homeowners Association (2-49 units)

Homeowners Association (50-99 units)

Homeowners Association (100+ units)

Condominium Association (2-49 units)

Condominium Association (50-99 units)

Condominium Association (100+ units)

Retail (Up to 9,999 sqft)

Retail (10,000 - 100,000 sqft)

Retail (100,000+ sqft)

Office (Up to 9,999 sqft)

Office (10,000 - 100,000 sqft)

Office (100,000+ sqft)

Warehouse/Distribution (Up to 100,000 sqft)

Warehouse/Distribution (100,000+ sqft)

Light Manufacturing (Up to 100,000 sqft)

Light Manufacturing (100,000+ sqft)

Parking Garage

Biotech/Mission-Critical

Vacation (1-2 units)

Vacation (3+ units)

Other Associations (Hotel, Resort etc.)

Mobile Home Community