For tenants who pay rent in cash, PayNearMe offers a simple solution to make it convenient to submit payments on time. PayNearMe has almost 10,000 locations at both 7-Eleven and ACE Cash Express. Tenants can submit their rent at one of these locations and the money is deposited into the property management's bank account. We spoke with Christopher Volgenau, VP of Business Development, to learn more about PayNearMe.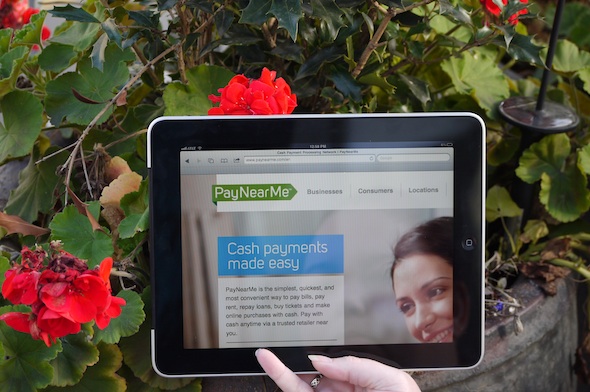 APM:
For property managers who do not have a lot of time to differentiate between products, why does your product stand out from the competition?


CV:
There isn't really another product like PayNearMe. PayNearMe is the first and only company that allows tenants to make rent payments with cash. We have almost ten thousand ACE Cash Express and 7-Eleven stores nationwide. O
nce the payment is received, the property manager is instantly notified. We created PayNearMe because the existing options for handling cash and cash-alternatives are not simple, secure or convenient. Accepting cash and money orders at the leasing office is a security risk. Drop boxes are unreliable. Manually counting cash and reconciling money orders is time-consuming, error-prone, and inefficient. PayNearMe eliminates all the headaches of accepting cash and money orders and lets tenants make their rent payments 24/7 at trusted retail locations. We post payments in real-time and automatically deposit the funds into the property manager's bank account.
APM:
Describe a memorable moment with a customer and what they said about your product?


CV:
One of our broker/property managers moved their offices from downtown Charlotte to the suburb. The location is tough for tenants to deliver payments to their new office. After joining PayNearMe, more than 50% of their new tenants made their rent deposits through PayNearMe within two months. Fast forward 12 months, we now handle almost 50% of payments made outside of their online portal. We love hearing from our customers how PayNearMe "made an instant impact" on their business. Their property managers and tenants really appreciate the improved convenience and dependability that PayNearMe provides.
APM:
Pick a specific feature of the product and tell me in detail why this feature stands out to you and your own experience with it.


CV:
One of our favorite features is the instant payment notification. When a tenant makes a PayNearMe payment, the property manager is notified immediately. We let the property manager know the following: name of the tenant, amount paid, payment location and the time stamp. PayNearMe payments are 100% guaranteed good funds, all of the property management companies that work with us, credit tenant's accounts immediately. It is this advanced, real-time notification capability that makes PayNearMe so invaluable to property managers. Property managers do not need to chase checks that bounced or incomplete rent payments. By popular request
, we also just added a new feature: payment-splitting between roommates.
APM:
If we talked to your top three customers, how would they describe your product?


CV:
All of our property management customers say the same thing: PayNearMe makes their lives so much easier! It saves them time and eliminates the headaches of accepting cash, money orders, and even checks. Their tenants love PayNearMe too. We make it easy and convenient for them to make a payment anytime. Tenants can make a payment in their own neighborhood, near their work, or wherever else is convenient. Additionally, tenants trust 7-Eleven's reputation and feel comfortable submitting their payments with 7-Eleven. Tenants also receive a receipt that confirms the time and payment amount. This provides a sense of security and peace of mind.
APM:
Is there anything else you would like your customers to know?


CV:
It is crucial to make it as easy as possible for tenants to pay their rent. Giving them the option to pay anytime at a convenient payment location dramatically reduces the amount of stress property managers endure during rent week.
To Sum It Up!


PayNearMe is an ideal solution for tenants who submit their payments with cash. PayNearMe has several locations in both 7-Eleven and ACE Cash Express. Property Managers receive rent immediately, and tenants receive a time stamped receipt to verify proof of their deposit.


Like this article? Check out other similar articles with information on technology resources on our Property Management Tech Tools Reviews Page!
Find Property Managers Near You
Select Property Type
Single Home or Condo (Valued up to $300K)

Single Home or Condo ($300K to $500K)

Single Home or Condo ($500K to $1 Million)

Single Home or Condo (Over $1 Million)

Multi-Family (2-4 units)

Multi-Family (5-19 units)

Multi-Family (20-99 units)

Multi-Family (100+ units)

Homeowners Association (2-49 units)

Homeowners Association (50-99 units)

Homeowners Association (100+ units)

Condominium Association (2-49 units)

Condominium Association (50-99 units)

Condominium Association (100+ units)

Retail (Up to 9,999 sqft)

Retail (10,000 - 100,000 sqft)

Retail (100,000+ sqft)

Office (Up to 9,999 sqft)

Office (10,000 - 100,000 sqft)

Office (100,000+ sqft)

Warehouse/Distribution (Up to 100,000 sqft)

Warehouse/Distribution (100,000+ sqft)

Light Manufacturing (Up to 100,000 sqft)

Light Manufacturing (100,000+ sqft)

Parking Garage

Biotech/Mission-Critical

Vacation (1-2 units)

Vacation (3+ units)

Other Associations (Hotel, Resort etc.)

Mobile Home Community