Chattanooga saw high rent growth in 2011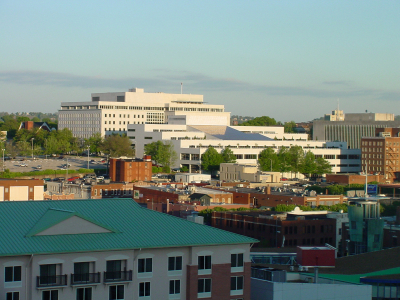 Data from Reis analytics firm indicates that Chattanooga, Tennessee ranked third in apartment rent increases during 2011.

Former Chattanooga Apartment Association president Becky Brooks reportedly told the Chattanooga Times Free Press that new business and industry moving into the area is the root cause, bringing jobs and activity. In particular, Volkswagen has hired 2,500 people over the past three years, according to the news source, while local suppliers have added more.

All those workers need somewhere to live, and property management companies and owners in the area have reportedly benefited from a 3.8 percent increase in effective rents during 2011, compared to 2.3 percent for the nation as a whole. There was reportedly an increase of 1.3 percent during the last quarter of the year, which Reis' Brad Doremus described as strong growth.

The average effective rent was $625 a month, still well below the national average of $1,009 a month despite the growth - according to Reis. This may also have played a part in attracting residents. Brooks also noted that, of those who have the option of buying a home, many see it as an unwise investment and prefer to rent.
Find Property Managers Near You
Select Property Type
Single Home or Condo (Valued up to $300K)

Single Home or Condo ($300K to $500K)

Single Home or Condo ($500K to $1 Million)

Single Home or Condo (Over $1 Million)

Multi-Family (2-4 units)

Multi-Family (5-19 units)

Multi-Family (20-99 units)

Multi-Family (100+ units)

Homeowners Association (2-49 units)

Homeowners Association (50-99 units)

Homeowners Association (100+ units)

Condominium Association (2-49 units)

Condominium Association (50-99 units)

Condominium Association (100+ units)

Retail (Up to 9,999 sqft)

Retail (10,000 - 100,000 sqft)

Retail (100,000+ sqft)

Office (Up to 9,999 sqft)

Office (10,000 - 100,000 sqft)

Office (100,000+ sqft)

Warehouse/Distribution (Up to 100,000 sqft)

Warehouse/Distribution (100,000+ sqft)

Light Manufacturing (Up to 100,000 sqft)

Light Manufacturing (100,000+ sqft)

Parking Garage

Biotech/Mission-Critical

Vacation (1-2 units)

Vacation (3+ units)

Other Associations (Hotel, Resort etc.)

Mobile Home Community