Colorado Springs Apartment Construction, Rental Interest Up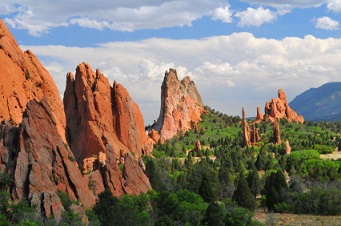 According to the Colorado Springs Gazette, the area has seen seven apartment construction projects planned or begun over the past several months, in response to high local demand for rental properties.

The source attributes this rise in building growth to high demand and rising rents in recent years, noting that recent years were previously marked by a lack of construction. Because of that trend, increases in demand necessitate new construction and existing units have seen more competition for tenancy.

Area rental managers may continue to benefit from this, along with investors and others involved in the residential rental property business. The latest project is still seeking approval for its rezoning and development plan, according to the source. When completed, it is expected to add 272 units.

In addition to the opportunity to invest in apartments, some interested in this particular market may benefit from renting single-family homes or other residences, for those individuals and families in the area who wish to rent but whose housing preferences do not include apartments.
Find Property Managers Near You
Select Property Type
Single Home or Condo (Valued up to $300K)

Single Home or Condo ($300K to $500K)

Single Home or Condo ($500K to $1 Million)

Single Home or Condo (Over $1 Million)

Multi-Family (2-4 units)

Multi-Family (5-19 units)

Multi-Family (20-99 units)

Multi-Family (100+ units)

Homeowners Association (2-49 units)

Homeowners Association (50-99 units)

Homeowners Association (100+ units)

Condominium Association (2-49 units)

Condominium Association (50-99 units)

Condominium Association (100+ units)

Retail (Up to 9,999 sqft)

Retail (10,000 - 100,000 sqft)

Retail (100,000+ sqft)

Office (Up to 9,999 sqft)

Office (10,000 - 100,000 sqft)

Office (100,000+ sqft)

Warehouse/Distribution (Up to 100,000 sqft)

Warehouse/Distribution (100,000+ sqft)

Light Manufacturing (Up to 100,000 sqft)

Light Manufacturing (100,000+ sqft)

Parking Garage

Biotech/Mission-Critical

Vacation (1-2 units)

Vacation (3+ units)

Other Associations (Hotel, Resort etc.)

Mobile Home Community