Commercial lenders taking role in rental financing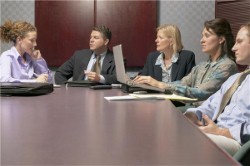 Although the government-sponsored enterprises Freddie Mac and Fannie Mae have grown to encompass an increasing portion of the commercial real estate lending market, some life insurance companies and commercial banks have maintained a major role, according to experts.

Panelists at the Apartment Finance Today Conference say that commercial entities have remained competitive largely through flexibility, rather than just offering favorable interest rates and fundamentals. They may fully fund loans at closing, for example, for a transaction that the GSEs would require an escrow to complete.

The commercial lenders have not been acting on consistent product preferences and patterns, according to AFT. Their targets have varied between individuals. In contrast, life insurance companies are generally competing to provide permanent debt, lasting from 15 to 20 years, or offering prepayment flexibility. The result is that they are meeting a demand for financing that the GSEs would not cover, due to their methods of operating.

Taken together, these parties are providing significantly greater financing for the industry and doing so in different ways that may increase opportunities for business. This could benefit property management companies in the long-term.
Find Property Managers Near You
Select Property Type
Single Home or Condo (Valued up to $300K)

Single Home or Condo ($300K to $500K)

Single Home or Condo ($500K to $1 Million)

Single Home or Condo (Over $1 Million)

Multi-Family (2-4 units)

Multi-Family (5-19 units)

Multi-Family (20-99 units)

Multi-Family (100+ units)

Homeowners Association (2-49 units)

Homeowners Association (50-99 units)

Homeowners Association (100+ units)

Condominium Association (2-49 units)

Condominium Association (50-99 units)

Condominium Association (100+ units)

Retail (Up to 9,999 sqft)

Retail (10,000 - 100,000 sqft)

Retail (100,000+ sqft)

Office (Up to 9,999 sqft)

Office (10,000 - 100,000 sqft)

Office (100,000+ sqft)

Warehouse/Distribution (Up to 100,000 sqft)

Warehouse/Distribution (100,000+ sqft)

Light Manufacturing (Up to 100,000 sqft)

Light Manufacturing (100,000+ sqft)

Parking Garage

Biotech/Mission-Critical

Vacation (1-2 units)

Vacation (3+ units)

Other Associations (Hotel, Resort etc.)

Mobile Home Community