Commercial real estate a leading investment opportunity, report indicates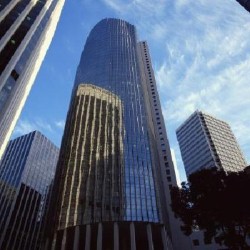 The National Association of Realtors and the Real Estate Research Corporation jointly created the "Expectations and Market Realities in Real Estate 2012" report, which reveals real estate ownership will likely continue to attract investors.

The commercial real estate sector is less of a risk than many other investment vehicles under current conditions, according to the report. Favorable investment returns and other beneficial conditions also contribute to the attractiveness of the industry.

These positive expectations are partly a result of momentum from recent years and the way it has changed how investors perceive the sector, although projections also call for improving fundamentals in 2012. Strong long-term returns and troubled international economies further pushed commercial real estate to prominence.

For 2012, owners of other types of commercial properties may be able to join rental housing landlords in raising rents, according to the report. RERC chairman and president Kenneth Riggs told GlobeSt.com the current conditions are setting the stage for growth in the near future.

Rising rental housing rents in particular reinforce the demand in that area, which might be met with the help of property management companies to oversee new construction and converted housing as the industry copes with a limited supply.
Find Property Managers Near You
Select Property Type
Single Home or Condo (Valued up to $300K)

Single Home or Condo ($300K to $500K)

Single Home or Condo ($500K to $1 Million)

Single Home or Condo (Over $1 Million)

Multi-Family (2-4 units)

Multi-Family (5-19 units)

Multi-Family (20-99 units)

Multi-Family (100+ units)

Homeowners Association (2-49 units)

Homeowners Association (50-99 units)

Homeowners Association (100+ units)

Condominium Association (2-49 units)

Condominium Association (50-99 units)

Condominium Association (100+ units)

Retail (Up to 9,999 sqft)

Retail (10,000 - 100,000 sqft)

Retail (100,000+ sqft)

Office (Up to 9,999 sqft)

Office (10,000 - 100,000 sqft)

Office (100,000+ sqft)

Warehouse/Distribution (Up to 100,000 sqft)

Warehouse/Distribution (100,000+ sqft)

Light Manufacturing (Up to 100,000 sqft)

Light Manufacturing (100,000+ sqft)

Parking Garage

Biotech/Mission-Critical

Vacation (1-2 units)

Vacation (3+ units)

Other Associations (Hotel, Resort etc.)

Mobile Home Community