Commercial rents slow growth, though residential retains lead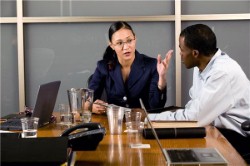 While residential rentals continue to lead the sector, commercial real estate price growth slowed down during the first quarter.

Rents increased by about 1.8 percent as the year began, compared to 28 percent growth since January 2010, according to a study by Moody's Investor Service and Real Capital Analytics. The report indicates that rental housing has posted an 18 percent price increase in the past year, almost twice as much as the 10 percent the other sectors managed. When they looked back to the beginning of the recession, the gap was between 40 percent for residential rentals and 23.7 percent for other commercial properties.

The sector has likely outpaced the others for several reasons. One is that Fannie Mae and Freddie Mac have made a concerted effort to provide financing for multifamily properties. Additionally, the trend of Americans switching to rentals and the availability of foreclosures which could be converted to rental housing at relatively low cost may have contributed a great deal.

Landlords and property management companies may be affected by another trend the analysts found. While price growth used to be higher in major markets, smaller metro areas are now seeing a faster rate of increase. This may be due to momentum running out as limited consumer resources constrain further rent growth.
Find Property Managers Near You
Select Property Type
Single Home or Condo (Valued up to $300K)

Single Home or Condo ($300K to $500K)

Single Home or Condo ($500K to $1 Million)

Single Home or Condo (Over $1 Million)

Multi-Family (2-4 units)

Multi-Family (5-19 units)

Multi-Family (20-99 units)

Multi-Family (100+ units)

Homeowners Association (2-49 units)

Homeowners Association (50-99 units)

Homeowners Association (100+ units)

Condominium Association (2-49 units)

Condominium Association (50-99 units)

Condominium Association (100+ units)

Retail (Up to 9,999 sqft)

Retail (10,000 - 100,000 sqft)

Retail (100,000+ sqft)

Office (Up to 9,999 sqft)

Office (10,000 - 100,000 sqft)

Office (100,000+ sqft)

Warehouse/Distribution (Up to 100,000 sqft)

Warehouse/Distribution (100,000+ sqft)

Light Manufacturing (Up to 100,000 sqft)

Light Manufacturing (100,000+ sqft)

Parking Garage

Biotech/Mission-Critical

Vacation (1-2 units)

Vacation (3+ units)

Other Associations (Hotel, Resort etc.)

Mobile Home Community