Concern over GSEs underlies real estate industry planning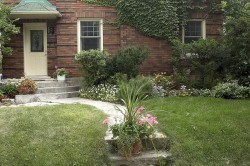 Stakeholders in both the single-family and apartment segments of the real estate industry are considering how they might be affected when federal officials and lawmakers decide what to do with government-sponsored enterprises Fannie Mae and Freddie Mac.

The GSEs account for more than 60 percent of the market for permanent multifamily debt, panelists at the Apartment Finance Today conference noted, and their role in the single-family home market is also large. Industry analysts and experts do not expect changes to come quickly, partly because there are many opinions about whether the GSEs should be adapted or replaced, and new ideas may still surface.

Changes are expected to come at some point, however, and many are concerned because of the uncertainty about what form change will take and the lack of concrete information available, AFT reports. Some experts believe the current manner in which the GSEs operate slows business and is prone to inefficiency. Because of that, and uncertainty, some are looking for alternate sources of financing.

Both the single-family and multifamily portions of the GSEs' operations could impact rental managers and investors, through their role in financing. Investors may find they face more competition, for example, depending on future developments.
Find Property Managers Near You
Select Property Type
Single Home or Condo (Valued up to $300K)

Single Home or Condo ($300K to $500K)

Single Home or Condo ($500K to $1 Million)

Single Home or Condo (Over $1 Million)

Multi-Family (2-4 units)

Multi-Family (5-19 units)

Multi-Family (20-99 units)

Multi-Family (100+ units)

Homeowners Association (2-49 units)

Homeowners Association (50-99 units)

Homeowners Association (100+ units)

Condominium Association (2-49 units)

Condominium Association (50-99 units)

Condominium Association (100+ units)

Retail (Up to 9,999 sqft)

Retail (10,000 - 100,000 sqft)

Retail (100,000+ sqft)

Office (Up to 9,999 sqft)

Office (10,000 - 100,000 sqft)

Office (100,000+ sqft)

Warehouse/Distribution (Up to 100,000 sqft)

Warehouse/Distribution (100,000+ sqft)

Light Manufacturing (Up to 100,000 sqft)

Light Manufacturing (100,000+ sqft)

Parking Garage

Biotech/Mission-Critical

Vacation (1-2 units)

Vacation (3+ units)

Other Associations (Hotel, Resort etc.)

Mobile Home Community