Construction focusing on rental housing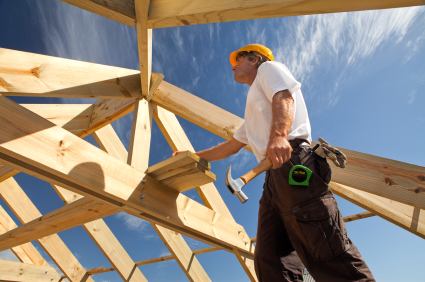 Despite data from the Commerce Department that shows single-family housing starts continued to drop recently, decreasing 4.1 percent in December, information from the Bureau of Labor Statistics shows employment has risen among construction workers who were hit hard by the nation's economic turmoil.

According to BLS, unemployment went from 27.1 percent at the beginning of 2010 to 21.8 percent a year later, and at the end of 2011, was measured to be about 16 percent. While there is little activity in single-family construction, the Commerce Department also reported 47 percent more multifamily units were finished in December 2011, compared to a year earlier.

National Association of Home Builders (NAHB) chief economist David Crowe attributed this partly to high demand for rental properties, though he noted some workers are looking for other jobs. With so much demand and a large number of single-family homes not currently being used as residences, investors may be in a position to rent out these properties.

Many experts note Americans are displaying a preference for renting over buying a home at the moment. With the help of rental agents and property management companies, investors may be able to reap the benefits of the current housing market.
Find Property Managers Near You
Select Property Type
Single Home or Condo (Valued up to $300K)

Single Home or Condo ($300K to $500K)

Single Home or Condo ($500K to $1 Million)

Single Home or Condo (Over $1 Million)

Multi-Family (2-4 units)

Multi-Family (5-19 units)

Multi-Family (20-99 units)

Multi-Family (100+ units)

Homeowners Association (2-49 units)

Homeowners Association (50-99 units)

Homeowners Association (100+ units)

Condominium Association (2-49 units)

Condominium Association (50-99 units)

Condominium Association (100+ units)

Retail (Up to 9,999 sqft)

Retail (10,000 - 100,000 sqft)

Retail (100,000+ sqft)

Office (Up to 9,999 sqft)

Office (10,000 - 100,000 sqft)

Office (100,000+ sqft)

Warehouse/Distribution (Up to 100,000 sqft)

Warehouse/Distribution (100,000+ sqft)

Light Manufacturing (Up to 100,000 sqft)

Light Manufacturing (100,000+ sqft)

Parking Garage

Biotech/Mission-Critical

Vacation (1-2 units)

Vacation (3+ units)

Other Associations (Hotel, Resort etc.)

Mobile Home Community