Cost of renting may grow problematic for some tenants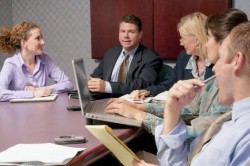 Some Americans are finding themselves in a difficult position, caught between tight lending standards and rising rents, a report indicates.

Mortgage lenders have grown cautious in recent years since the recession, and many expect they will remain so for some time, according to Reuters. They are still trying to determine how to strike a balance between minimizing their own risks and remaining competitive, a task which is complicated by ongoing government efforts to revise and update regulations.

At the same time, low vacancies have led owners and rental managers to raise rents, in some cases pushing to record highs. More Americans want to rent housing, whether single-family homes or apartments, than in the years leading up to the economic downturn. Some are facing difficulties now that rents are so high, however, the news source notes.

Job creation is fairly slow and incomes are rising at a similar pace. The result is that rent growth is at risk of outpacing what tenants can afford. While some have responded to this situation by courting higher-income renters, there are only so many of those available.

Low- and middle-income tenants are feeling the pressure in some markets, and rental owners and managers may need to evaluate their tenants' financial situations before deciding on any further rent increases. Otherwise, they may price residents out of renewing leases.
Find Property Managers Near You
Select Property Type
Single Home or Condo (Valued up to $300K)

Single Home or Condo ($300K to $500K)

Single Home or Condo ($500K to $1 Million)

Single Home or Condo (Over $1 Million)

Multi-Family (2-4 units)

Multi-Family (5-19 units)

Multi-Family (20-99 units)

Multi-Family (100+ units)

Homeowners Association (2-49 units)

Homeowners Association (50-99 units)

Homeowners Association (100+ units)

Condominium Association (2-49 units)

Condominium Association (50-99 units)

Condominium Association (100+ units)

Retail (Up to 9,999 sqft)

Retail (10,000 - 100,000 sqft)

Retail (100,000+ sqft)

Office (Up to 9,999 sqft)

Office (10,000 - 100,000 sqft)

Office (100,000+ sqft)

Warehouse/Distribution (Up to 100,000 sqft)

Warehouse/Distribution (100,000+ sqft)

Light Manufacturing (Up to 100,000 sqft)

Light Manufacturing (100,000+ sqft)

Parking Garage

Biotech/Mission-Critical

Vacation (1-2 units)

Vacation (3+ units)

Other Associations (Hotel, Resort etc.)

Mobile Home Community