Court rules landlords not at fault if renting to undocumented residents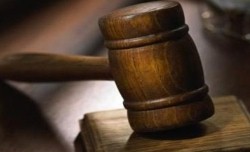 A federal judge recently ruled on a
New Jersey
case in which a landlord was sued by a tenant for knowingly renting to undocumented immigrants and accepting false documentation as proof of legal status.

The tenant alleged that this effectively meant the landlord was harboring undocumented individuals and encouraging others to enter the country, which the Star-Ledger notes was an unprecedented accusation. U.S. Appeals Court Judge Julio Fuentes ruled that renting does not constitute harboring a criminal under the Racketeer Influenced and Corrupt Organizations Act, dismissing the claims.

Advocates argue that the opposite ruling could have had a number of consequences, effectively encouraging landlords and rental managers to engage in housing discrimination. This would have trapped them between ensuring they did not rent to undocumented individuals and the penalties that are mandated for discriminating against prospective residents, forcing them to act as immigration agents and determine whether prospective tenants were in the country lawfully.

As a result, the judgment may have averted significant problems for the rental housing industry, which might otherwise have found itself embroiled in immigration law and controversy.
Find Property Managers Near You
Select Property Type
Single Home or Condo (Valued up to $300K)

Single Home or Condo ($300K to $500K)

Single Home or Condo ($500K to $1 Million)

Single Home or Condo (Over $1 Million)

Multi-Family (2-4 units)

Multi-Family (5-19 units)

Multi-Family (20-99 units)

Multi-Family (100+ units)

Homeowners Association (2-49 units)

Homeowners Association (50-99 units)

Homeowners Association (100+ units)

Condominium Association (2-49 units)

Condominium Association (50-99 units)

Condominium Association (100+ units)

Retail (Up to 9,999 sqft)

Retail (10,000 - 100,000 sqft)

Retail (100,000+ sqft)

Office (Up to 9,999 sqft)

Office (10,000 - 100,000 sqft)

Office (100,000+ sqft)

Warehouse/Distribution (Up to 100,000 sqft)

Warehouse/Distribution (100,000+ sqft)

Light Manufacturing (Up to 100,000 sqft)

Light Manufacturing (100,000+ sqft)

Parking Garage

Biotech/Mission-Critical

Vacation (1-2 units)

Vacation (3+ units)

Other Associations (Hotel, Resort etc.)

Mobile Home Community