Create beautiful floor plans with a fun and easy- to- use app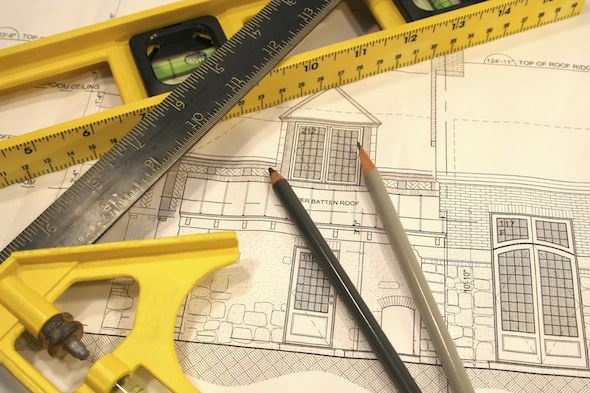 Renovating a home can be both an exciting and exhausting process. Property owners go through numerous floor plans, but are often clueless on how to read the floor plans. Floorplanner is an app that makes floor planning easy. Property owners can use the app and work with their architects to understand the big picture and the small details of their floor plan, and feel like they are a part of the process in their home design. We spoke with Jeroen Bekkers from Floorplanner to learn more.


APM
: Would you mind describing Floorplanner in more detail?


Jeroen
: Yes, the idea is very simple. I'm an architect myself and we all have a background from the building industry. We were creating custom software for big building projects for quite some time and we were always missing easy, good‑looking floor plans. They were always created with CAD programs that were difficult to produce. They looked like black and white drawings and they were not very user‑friendly. Only those with an architectural background or a real estate background could understand the complexity of these floor plans. But for an average user, or an average homeowner, it's pretty difficult to understand and grasp the scale by just viewing the floor plan. We thought we should make a way for floor plans to be easier to read and understand.

That's why we started Floorplanner as an online tool to create floor plans easily. For example, you can place furniture in the floor plans to get an exact idea of scale. We launched it in 2007, and we saw several people using the app, and enjoying their overall experience with it. We did not really need to advertise either. We now have over 10 million users worldwide and over 10,000 per-day sign up for our tool. We see homeowners, people who are moving, real estate agents and property developers all using our app. Our tool is free to use for one person, for one house. But if you want to use it professionally for multiple homes and want to put your own logo in, then you pay us a small fee for having that premium service.


APM
: It's nice to hear that a homeowner can be a little more hands‑on and understand the details and changes in their own home. Can you talk a little bit more of some of the features you offer?


Jeroen
: We have a very simple 2D drawing too that does not require any software to be installed. No plug‑in is needed, and it works with all browsers to create the floor plans. We have a real-time 3D view. So you can see your plans and turn them around. You see them, almost like a dollhouse, like a model. We have the option to place furniture and decorate the floor plans with a library of about 5,000 2D and 3D objects. We also offer premium features that include: inserting your own logo, exporting scales, using your drawings on scaled PDFs and creating high resolution, better looking 3D views from your plan. Traditionally, all this costs a lot of money to produce. With our tool you receive one free trial to create the floor plan, and from there you can pay for the Pro- account.


APM
: Are there other apps like this? What makes you stand out from your competition?


Jeroen
: There are other apps like us, yes. We see ourselves somewhere between AutoCAD, and "Sims." It's fun to use, but it still produces technically relevant drawings. There are other tools like us, but we are the largest online floor planning tool out there. I think we have the largest network of service providers by far. We have our own API. Our technical infrastructure is much larger than any of the online competitors.


APM
: Can you talk about some of the customer feedback you've received, some of the things that customers say about the product?


Jeroen
: On the most basic level, people say they feel empowered when they use it. They say "Oh wow! I can do this in a couple of minutes?" They love playing around with the 3D. The feedback we receive the most is that it is "fun to play around with" and is "addictive". Once users create their plans, they will spend evenings, alone or together, making nice decorations. Real estate agents say it's "cheaper and faster than previous options". We see a lot of real estate agents making the plans themselves on our website, or in combination with a tool like Magic Plan which works on the iPhone. They can capture a house on location and send it to Floorplanner so they can make a full 3D floor plan pictures with their phone. Real estate agents appreciate it a lot because it provides flat drawings that are more detailed, at a substantially lower cost than before. These agents were paying big money for floor plans before they found us.


Interviewer
: Great, is there anything else you'd like your customers to know?


Jeroen
: Yes, we now have a companion product, called Roomstyler, which allows you to create a room plan with Floorplanner. From there you can decorate the room. You can make realistic interior designs and decorate it with objects from our library with over 150,000 real‑life objects, make interior designs, virtual stagings, all from your web browser. It is very interesting. We see this being used more and more, especially in European territories, where there are a lot of floor plans already created with our software. I think virtual stagings are a next big thing.


To Sum It Up!


Floorplanner is an app that allows anyone, no matter what their experience is, to have input in the design process of a home. Home owners can use the app to work with architects and real estate agents to better understand the floor plan and have fun during the process!

Like this article? Check out other similar articles with information on technology resources on our
Property Management Tech Tools Reviews Page!
Find Property Managers Near You
Select Property Type
Single Home or Condo (Valued up to $300K)

Single Home or Condo ($300K to $500K)

Single Home or Condo ($500K to $1 Million)

Single Home or Condo (Over $1 Million)

Multi-Family (2-4 units)

Multi-Family (5-19 units)

Multi-Family (20-99 units)

Multi-Family (100+ units)

Homeowners Association (2-49 units)

Homeowners Association (50-99 units)

Homeowners Association (100+ units)

Condominium Association (2-49 units)

Condominium Association (50-99 units)

Condominium Association (100+ units)

Retail (Up to 9,999 sqft)

Retail (10,000 - 100,000 sqft)

Retail (100,000+ sqft)

Office (Up to 9,999 sqft)

Office (10,000 - 100,000 sqft)

Office (100,000+ sqft)

Warehouse/Distribution (Up to 100,000 sqft)

Warehouse/Distribution (100,000+ sqft)

Light Manufacturing (Up to 100,000 sqft)

Light Manufacturing (100,000+ sqft)

Parking Garage

Biotech/Mission-Critical

Vacation (1-2 units)

Vacation (3+ units)

Other Associations (Hotel, Resort etc.)

Mobile Home Community