Creating a Rental Fact Sheet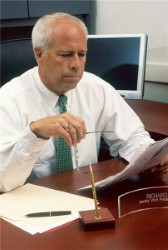 Property management companies
will need complete information on a unit and its inventory before they can begin marketing it effectively, and a fact sheet can provide the important details. This includes obvious statistics such as the number of bedrooms, but may also extend to factors such as the wiring, plumbing and insulation.

This document may later provide the basis for the move-in/move-out checklists that rental managers can use to determine whether tenants have cared for the property while living there and evaluate any maintenance and repair costs they are responsible for. Any appliances or amenities included in a property should be listed and their condition described.


Specific features


Kitchens and bathrooms may require the most attention, since they tend to have the largest number of fixed items that are part of a rental. Sinks, toilets, ovens, refrigerators and other items should be documented so that managers and owners know exactly what a unit of housing has to offer.

Having a complete inventory before move-in is a necessity. If a tenant moves out and leaves the home in poor condition, that inventory may be necessary evidence to apply the security deposit toward needed repairs.
Find Property Managers Near You
Select Property Type
Single Home or Condo (Valued up to $300K)

Single Home or Condo ($300K to $500K)

Single Home or Condo ($500K to $1 Million)

Single Home or Condo (Over $1 Million)

Multi-Family (2-4 units)

Multi-Family (5-19 units)

Multi-Family (20-99 units)

Multi-Family (100+ units)

Homeowners Association (2-49 units)

Homeowners Association (50-99 units)

Homeowners Association (100+ units)

Condominium Association (2-49 units)

Condominium Association (50-99 units)

Condominium Association (100+ units)

Retail (Up to 9,999 sqft)

Retail (10,000 - 100,000 sqft)

Retail (100,000+ sqft)

Office (Up to 9,999 sqft)

Office (10,000 - 100,000 sqft)

Office (100,000+ sqft)

Warehouse/Distribution (Up to 100,000 sqft)

Warehouse/Distribution (100,000+ sqft)

Light Manufacturing (Up to 100,000 sqft)

Light Manufacturing (100,000+ sqft)

Parking Garage

Biotech/Mission-Critical

Vacation (1-2 units)

Vacation (3+ units)

Other Associations (Hotel, Resort etc.)

Mobile Home Community