Data on temporary jobs suggests business source for rentals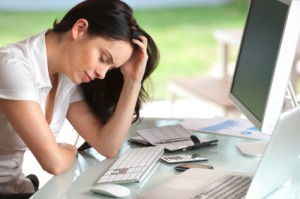 Rental managers may see an increase in applications and business as the recovering economy adds temporary jobs.

The country experienced the creation of 20,000 temporary service sector positions in January, according to the Bureau of Labor Statistics. This is beneficial for landlord and property managers in the short term because temporary workers typically choose to rent, Multifamily Executive reports.

In the long-term, some experts told MFE that temporary jobs are usually among the first to be lost during a recession and the first to return as the economy improves, indicating this may be a positive sign of things to come.

The increase in temporary jobs accounted for 7 percent of new jobs in January, for a total of 656,000 new jobs in the sector since August 2009. This type of employment peaked at 10 percent of new positions created during the second quarter of 2011 after beginning to recover in the third quarter of 2010, and has been growing steadily since.

Real estate information firm Axiometrics told the news source that temporary jobs have been growing faster than full-time positions since the peak.
Find Property Managers Near You
Select Property Type
Single Home or Condo (Valued up to $300K)

Single Home or Condo ($300K to $500K)

Single Home or Condo ($500K to $1 Million)

Single Home or Condo (Over $1 Million)

Multi-Family (2-4 units)

Multi-Family (5-19 units)

Multi-Family (20-99 units)

Multi-Family (100+ units)

Homeowners Association (2-49 units)

Homeowners Association (50-99 units)

Homeowners Association (100+ units)

Condominium Association (2-49 units)

Condominium Association (50-99 units)

Condominium Association (100+ units)

Retail (Up to 9,999 sqft)

Retail (10,000 - 100,000 sqft)

Retail (100,000+ sqft)

Office (Up to 9,999 sqft)

Office (10,000 - 100,000 sqft)

Office (100,000+ sqft)

Warehouse/Distribution (Up to 100,000 sqft)

Warehouse/Distribution (100,000+ sqft)

Light Manufacturing (Up to 100,000 sqft)

Light Manufacturing (100,000+ sqft)

Parking Garage

Biotech/Mission-Critical

Vacation (1-2 units)

Vacation (3+ units)

Other Associations (Hotel, Resort etc.)

Mobile Home Community