Denver rental vacancies falling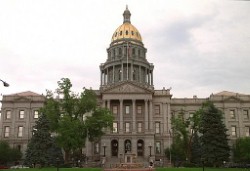 New jobs, particularly in the energy and technology sectors, are expected to number more than 15,000 in Denver this year.

Projections call for 1.3 percent growth, according to Marcus & Millichap, which would be a stronger employment improvement than the past two years combined. Job creation in the city is reaching a level that supports significant new household formation, the firm reports, which in turn is filling rental properties in the metro area.

Homeownership in the city has been falling at the same time, and the foreclosure rate is relatively high. While many of the city's renters are moving into apartments, projected construction in 2012 is low enough that rent growth is still projected.

This suggests savvy investors may have an opportunity to profit from conditions in the area, with appropriate rental property services. Condominium and single-family rental vacancy rates are below 2 percent, according to Marcus & Millichap, as a result of strong renter demand throughout the recession. Rental properties as a whole are projected to reach a 4 percent vacancy rate this year, the lowest since 2012.
Find Property Managers Near You
Select Property Type
Single Home or Condo (Valued up to $300K)

Single Home or Condo ($300K to $500K)

Single Home or Condo ($500K to $1 Million)

Single Home or Condo (Over $1 Million)

Multi-Family (2-4 units)

Multi-Family (5-19 units)

Multi-Family (20-99 units)

Multi-Family (100+ units)

Homeowners Association (2-49 units)

Homeowners Association (50-99 units)

Homeowners Association (100+ units)

Condominium Association (2-49 units)

Condominium Association (50-99 units)

Condominium Association (100+ units)

Retail (Up to 9,999 sqft)

Retail (10,000 - 100,000 sqft)

Retail (100,000+ sqft)

Office (Up to 9,999 sqft)

Office (10,000 - 100,000 sqft)

Office (100,000+ sqft)

Warehouse/Distribution (Up to 100,000 sqft)

Warehouse/Distribution (100,000+ sqft)

Light Manufacturing (Up to 100,000 sqft)

Light Manufacturing (100,000+ sqft)

Parking Garage

Biotech/Mission-Critical

Vacation (1-2 units)

Vacation (3+ units)

Other Associations (Hotel, Resort etc.)

Mobile Home Community