Economists evaluate rentership, find it may be advantageous for many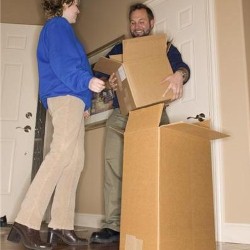 Although rents are increasing and home prices are low, some economists suggest that leasing may remain the better choice for many Americans.
Owning a home carries significant maintenance and repair responsibilities, as well as typically requiring a relatively large down payment that could be difficult for people to make in the current economy, analysts told SmartMoney. Credit requirements for renting may also be lighter, making rental housing more accessible for many. While owners and rental managers may raise prices, any decrease in property values will have less of a direct effect on tenants than on owners, which can be an advantage.
In addition, renting housing tends to provide people with greater flexibility, allowing them to more between areas and jobs more flexibly as their needs and circumstances change. This may be a particularly pressing concern for many Americans as the job market is not yet fully recovered and many have drawn on savings and investments already to get through the recession, the news source notes.
Economists pointed out that other prosperous countries typically have lower rates of homeownership than the United States, suggesting a higher renter population may be the norm.
Find Property Managers Near You
Select Property Type
Single Home or Condo (Valued up to $300K)

Single Home or Condo ($300K to $500K)

Single Home or Condo ($500K to $1 Million)

Single Home or Condo (Over $1 Million)

Multi-Family (2-4 units)

Multi-Family (5-19 units)

Multi-Family (20-99 units)

Multi-Family (100+ units)

Homeowners Association (2-49 units)

Homeowners Association (50-99 units)

Homeowners Association (100+ units)

Condominium Association (2-49 units)

Condominium Association (50-99 units)

Condominium Association (100+ units)

Retail (Up to 9,999 sqft)

Retail (10,000 - 100,000 sqft)

Retail (100,000+ sqft)

Office (Up to 9,999 sqft)

Office (10,000 - 100,000 sqft)

Office (100,000+ sqft)

Warehouse/Distribution (Up to 100,000 sqft)

Warehouse/Distribution (100,000+ sqft)

Light Manufacturing (Up to 100,000 sqft)

Light Manufacturing (100,000+ sqft)

Parking Garage

Biotech/Mission-Critical

Vacation (1-2 units)

Vacation (3+ units)

Other Associations (Hotel, Resort etc.)

Mobile Home Community