Employment boosts occupancies, rent levels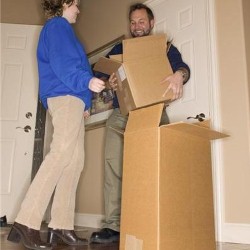 The rental housing sector led a resurgent
commercial real estate
industry during the beginning of this year, with rent growth projected to be about 4 percent this year and slightly higher in 2013.

Last year, rents increased by an average of 2.2 percent, according to the National Association of Realtors. Rental managers and investors should continue to benefit from strong fundamentals and trends favoring a landlord's market, based on first-quarter data and future projections.

Rental housing vacancy rates may drop from 4.5 percent during the second quarter of 2012 to 4.3 percent a year later, the NAR recently reported. The organization's chief economist, Lawrence Yun, indicated that demand for rental housing is being driven largely by new household formation at this point. Improvements in the jobs market are having the greatest impact on rental housing, though other sectors may benefit as well.

The economy will add between 2 million and 2.5 million new positions this year and next year, if Yun's projections are correct, which could cause a surge in housing demand, although the NAR notes recovery is still proceeding somewhat slowly. Still, vacancy rates are dropping and rent growth appears set to continue for the time being.
Find Property Managers Near You
Select Property Type
Single Home or Condo (Valued up to $300K)

Single Home or Condo ($300K to $500K)

Single Home or Condo ($500K to $1 Million)

Single Home or Condo (Over $1 Million)

Multi-Family (2-4 units)

Multi-Family (5-19 units)

Multi-Family (20-99 units)

Multi-Family (100+ units)

Homeowners Association (2-49 units)

Homeowners Association (50-99 units)

Homeowners Association (100+ units)

Condominium Association (2-49 units)

Condominium Association (50-99 units)

Condominium Association (100+ units)

Retail (Up to 9,999 sqft)

Retail (10,000 - 100,000 sqft)

Retail (100,000+ sqft)

Office (Up to 9,999 sqft)

Office (10,000 - 100,000 sqft)

Office (100,000+ sqft)

Warehouse/Distribution (Up to 100,000 sqft)

Warehouse/Distribution (100,000+ sqft)

Light Manufacturing (Up to 100,000 sqft)

Light Manufacturing (100,000+ sqft)

Parking Garage

Biotech/Mission-Critical

Vacation (1-2 units)

Vacation (3+ units)

Other Associations (Hotel, Resort etc.)

Mobile Home Community