Expert examines market after Obama housing plan announcement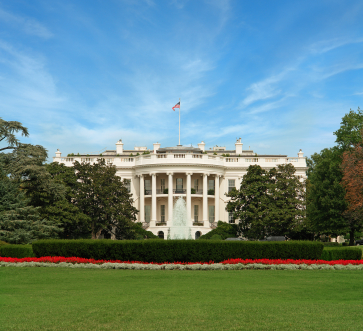 Some real estate industry stakeholders are divided over President Barack Obama's housing plan, GlobeSt.com reports, as well as whether the Financial Fraud Task Force will have a positive impact.

Some analysts think that attempts to increase regulation will interfere with business and slow the sector's recovery, though others disagree.

Director Richard Green of the USC Lusk Center for Real Estate told the news source that the number of investment buyers currently involved in single-family home purchases makes it difficult to interpret house price data. Many sellers, according to Green, are likely to make a deal for less with investors because they can sell for cash and avoid waiting and uncertainty.

This is particularly true in states like Florida, Arizona and California, the expert stated, where there are particularly large numbers of foreclosed homes available for purchase and the markets were hit especially hard during the housing crisis.

The conditions have driven rents up, Green notes, but may make apartments less attractive housing for some. In many areas, Americans are not taking advantage of favorable mortgage rates and home prices. This may allow investors and property management companies to cater to those who do not want to live in an apartment, but do not wish to choose homeownership over renting.
Find Property Managers Near You
Select Property Type
Single Home or Condo (Valued up to $300K)

Single Home or Condo ($300K to $500K)

Single Home or Condo ($500K to $1 Million)

Single Home or Condo (Over $1 Million)

Multi-Family (2-4 units)

Multi-Family (5-19 units)

Multi-Family (20-99 units)

Multi-Family (100+ units)

Homeowners Association (2-49 units)

Homeowners Association (50-99 units)

Homeowners Association (100+ units)

Condominium Association (2-49 units)

Condominium Association (50-99 units)

Condominium Association (100+ units)

Retail (Up to 9,999 sqft)

Retail (10,000 - 100,000 sqft)

Retail (100,000+ sqft)

Office (Up to 9,999 sqft)

Office (10,000 - 100,000 sqft)

Office (100,000+ sqft)

Warehouse/Distribution (Up to 100,000 sqft)

Warehouse/Distribution (100,000+ sqft)

Light Manufacturing (Up to 100,000 sqft)

Light Manufacturing (100,000+ sqft)

Parking Garage

Biotech/Mission-Critical

Vacation (1-2 units)

Vacation (3+ units)

Other Associations (Hotel, Resort etc.)

Mobile Home Community