Federal government, other sources increase originations for rental housing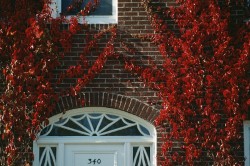 Fannie Mae, Freddie Mac and the Federal Housing Finance Agency were the largest players in the multifamily lending market in 2011, financing activity worth $57.6 billion which set new records for their commercial real estate loan origination volumes.

"Originations for life companies, Fannie Mae, Freddie Mac and FHA were all strong, and banks, commercial mortgage-backed securities (CMBS) issuers and others also saw strong growth," said Jamie Woodwell, MBA vice president of commercial real estate research. "With interest rates still low and stability returning to real estate fundamentals, the rebound is expected to continue in 2012."

Life insurance companies and pension funds assumed a major role, originating $49.3 billion in multifamily and commercial real estate financing, according to the Mortgage Bankers Association. At the same time, the federal government has taken steps to promote the conversion of real estate-owned single-family homes into rentals.

Taken together, this suggests a change in the real estate industry, at least temporarily, in which the federal government is promoting rentership and supporting rental housing in several ways. With some analysts suggesting that the nation may be experiencing a permanent or at least long-term shift in favor of lower homeownership and higher numbers of renters, this may be a good sign for investors and property management companies.
Find Property Managers Near You
Select Property Type
Single Home or Condo (Valued up to $300K)

Single Home or Condo ($300K to $500K)

Single Home or Condo ($500K to $1 Million)

Single Home or Condo (Over $1 Million)

Multi-Family (2-4 units)

Multi-Family (5-19 units)

Multi-Family (20-99 units)

Multi-Family (100+ units)

Homeowners Association (2-49 units)

Homeowners Association (50-99 units)

Homeowners Association (100+ units)

Condominium Association (2-49 units)

Condominium Association (50-99 units)

Condominium Association (100+ units)

Retail (Up to 9,999 sqft)

Retail (10,000 - 100,000 sqft)

Retail (100,000+ sqft)

Office (Up to 9,999 sqft)

Office (10,000 - 100,000 sqft)

Office (100,000+ sqft)

Warehouse/Distribution (Up to 100,000 sqft)

Warehouse/Distribution (100,000+ sqft)

Light Manufacturing (Up to 100,000 sqft)

Light Manufacturing (100,000+ sqft)

Parking Garage

Biotech/Mission-Critical

Vacation (1-2 units)

Vacation (3+ units)

Other Associations (Hotel, Resort etc.)

Mobile Home Community