Federal Reserve guidelines encourage REO to rental conversions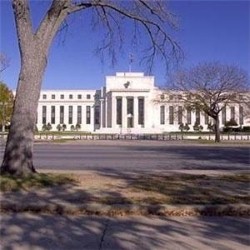 The central bank has issued new policy guidelines that support bank decisions to rent real estate-owned properties they may be having difficulty disposing of through sales.

While the Fed's guidelines urge banks to continue making good-faith efforts to sell distressed properties, they also noted that renting foreclosed homes is permitted under regulations, citing the current economic circumstances as a reason.

Supporters of rental conversions say that they help meet housing demand and reduce the number of vacant homes, as well as lessening the impact excess inventory can have on home prices. This point is more pressing given that millions of homes are expected to be processed in the coming years. The guidelines seem to indicate that, while the Fed would prefer to see the homes sold, it recognizes that commercial lenders can rent housing as a reasonable measure to limit their own losses.

The costs, benefits and risks of renting in this fashion will vary between localities and each bank's circumstances, and the Fed will require banks to demonstrate that they have a rental strategy. They will not be required to show continuous, active efforts to market each property.
Rental management firms
and investors may have opportunities to provide services for or buy from banks seeking to rent or dispose of these properties.
Find Property Managers Near You
Select Property Type
Single Home or Condo (Valued up to $300K)

Single Home or Condo ($300K to $500K)

Single Home or Condo ($500K to $1 Million)

Single Home or Condo (Over $1 Million)

Multi-Family (2-4 units)

Multi-Family (5-19 units)

Multi-Family (20-99 units)

Multi-Family (100+ units)

Homeowners Association (2-49 units)

Homeowners Association (50-99 units)

Homeowners Association (100+ units)

Condominium Association (2-49 units)

Condominium Association (50-99 units)

Condominium Association (100+ units)

Retail (Up to 9,999 sqft)

Retail (10,000 - 100,000 sqft)

Retail (100,000+ sqft)

Office (Up to 9,999 sqft)

Office (10,000 - 100,000 sqft)

Office (100,000+ sqft)

Warehouse/Distribution (Up to 100,000 sqft)

Warehouse/Distribution (100,000+ sqft)

Light Manufacturing (Up to 100,000 sqft)

Light Manufacturing (100,000+ sqft)

Parking Garage

Biotech/Mission-Critical

Vacation (1-2 units)

Vacation (3+ units)

Other Associations (Hotel, Resort etc.)

Mobile Home Community