FHFA floats strategic GSE plan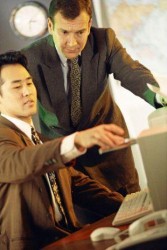 Edward DeMarco, acting director of the Federal Housing Finance Agency, recently sent a proposal to Congress outlining a possible path toward privatizing Fannie Mae and Freddie Mac.

The proposal suggests separate examinations of the potential for the single-family and multifamily portions of the two enterprises. For the multifamily segments, researchers would start by analyzing whether their business models are viable when not backed by a government guarantee.

These studies could eventually lead to major changes and the elimination of the GSEs' multifamily components, or their conversion into private companies. Apartment Finance Today notes that such changes would likely take years as lawmakers and officials decide what to do, limiting the impact of DeMarco's proposal.

It does serve as a potentially useful starting point in an issue that many have seen coming, but not been prepared to tackle, however. For the time being, the industry will likely see Fannie and Freddie continue in their present forms. When they do come, however, changes will likely impact the market substantially, altering the landscape in which investors and rental managers work.
Find Property Managers Near You
Select Property Type
Single Home or Condo (Valued up to $300K)

Single Home or Condo ($300K to $500K)

Single Home or Condo ($500K to $1 Million)

Single Home or Condo (Over $1 Million)

Multi-Family (2-4 units)

Multi-Family (5-19 units)

Multi-Family (20-99 units)

Multi-Family (100+ units)

Homeowners Association (2-49 units)

Homeowners Association (50-99 units)

Homeowners Association (100+ units)

Condominium Association (2-49 units)

Condominium Association (50-99 units)

Condominium Association (100+ units)

Retail (Up to 9,999 sqft)

Retail (10,000 - 100,000 sqft)

Retail (100,000+ sqft)

Office (Up to 9,999 sqft)

Office (10,000 - 100,000 sqft)

Office (100,000+ sqft)

Warehouse/Distribution (Up to 100,000 sqft)

Warehouse/Distribution (100,000+ sqft)

Light Manufacturing (Up to 100,000 sqft)

Light Manufacturing (100,000+ sqft)

Parking Garage

Biotech/Mission-Critical

Vacation (1-2 units)

Vacation (3+ units)

Other Associations (Hotel, Resort etc.)

Mobile Home Community