FHFA pre-qualifying bulk REO rental investors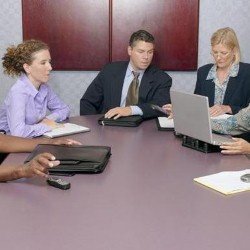 Because of its position as conservator for government-sponsored enterprises Fannie Mae and Freddie Mac, the Federal Housing Finance Agency announced it will be pre-qualifying investors who wish to participate in the bulk REO rental program.

The FHFA will review potential investors' financial ability and property management capacity to ensure they have the resources and expertise to effectively make use of properties the program will be selling.

"This is an important step toward increasing private investment in foreclosed properties to maximize value and stabilize communities," said FHFA acting director Edward DeMarco. "I am grateful for the collaborative effort by the many stakeholders including investors, nonprofit organizations, and state and local government officials, who have worked together on this Initiative."

Qualifying investors will have the opportunity to purchase pools of foreclosed properties in order to convert them to rentals. Investors may wish to research property management companies in order to ensure they can handle rental management on the scale participation will require.

The FHFA noted that participants will have to sign confidentiality agreements concerning some aspects of the program.
Find Property Managers Near You
Select Property Type
Single Home or Condo (Valued up to $300K)

Single Home or Condo ($300K to $500K)

Single Home or Condo ($500K to $1 Million)

Single Home or Condo (Over $1 Million)

Multi-Family (2-4 units)

Multi-Family (5-19 units)

Multi-Family (20-99 units)

Multi-Family (100+ units)

Homeowners Association (2-49 units)

Homeowners Association (50-99 units)

Homeowners Association (100+ units)

Condominium Association (2-49 units)

Condominium Association (50-99 units)

Condominium Association (100+ units)

Retail (Up to 9,999 sqft)

Retail (10,000 - 100,000 sqft)

Retail (100,000+ sqft)

Office (Up to 9,999 sqft)

Office (10,000 - 100,000 sqft)

Office (100,000+ sqft)

Warehouse/Distribution (Up to 100,000 sqft)

Warehouse/Distribution (100,000+ sqft)

Light Manufacturing (Up to 100,000 sqft)

Light Manufacturing (100,000+ sqft)

Parking Garage

Biotech/Mission-Critical

Vacation (1-2 units)

Vacation (3+ units)

Other Associations (Hotel, Resort etc.)

Mobile Home Community