FHFA REO program moving forward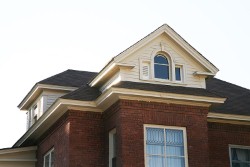 The Federal Housing Finance Agency (FHFA) recently announced the next step in its program to convert real estate-owned properties into rental housing.

Winning bidders in the FHFA's pilot initiative have been determined and the first transactions in the program will close early in the third quarter of this year, according to the agency. This represents an opportunity for investors to buy in bulk, reducing idle inventory and making housing available.

Supporters say it could be a major boost to the housing market, depending on how extensive the program is in the end. Some analysts say that the number of investors independently acquiring and renting homes makes the program moot.

"[The] FHFA undertook this initiative to help stabilize communities and home values in areas hard-hit by the foreclosure crisis," said Edward DeMarco, Acting Director of the FHFA. "As conservator of Fannie Mae and Freddie Mac, we believe this pilot program will assist us in achieving our objectives and help to maximize the benefit to taxpayers. We are pleased with the response from the market and look forward to closing transactions in the near future."

One of the requirements for a successful bid is to demonstrate adequate plans to meet the property management responsibilities associated with the housing being sold. Independent investors who are not participating in the program may find it instructive to examine its criteria when considering a new investment, especially if inexperienced. They may help to assess whether a purchase will be profitable.
Find Property Managers Near You
Select Property Type
Single Home or Condo (Valued up to $300K)

Single Home or Condo ($300K to $500K)

Single Home or Condo ($500K to $1 Million)

Single Home or Condo (Over $1 Million)

Multi-Family (2-4 units)

Multi-Family (5-19 units)

Multi-Family (20-99 units)

Multi-Family (100+ units)

Homeowners Association (2-49 units)

Homeowners Association (50-99 units)

Homeowners Association (100+ units)

Condominium Association (2-49 units)

Condominium Association (50-99 units)

Condominium Association (100+ units)

Retail (Up to 9,999 sqft)

Retail (10,000 - 100,000 sqft)

Retail (100,000+ sqft)

Office (Up to 9,999 sqft)

Office (10,000 - 100,000 sqft)

Office (100,000+ sqft)

Warehouse/Distribution (Up to 100,000 sqft)

Warehouse/Distribution (100,000+ sqft)

Light Manufacturing (Up to 100,000 sqft)

Light Manufacturing (100,000+ sqft)

Parking Garage

Biotech/Mission-Critical

Vacation (1-2 units)

Vacation (3+ units)

Other Associations (Hotel, Resort etc.)

Mobile Home Community