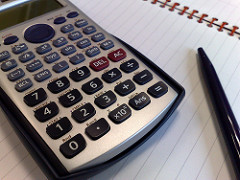 credit: tompagenet
You want your property value to rise so you're investment grows, but you don't necessarily want to pay more taxes. Obviously, you'll pay your fair share, but if you feel you were assessed incorrectly you can fight to have your taxes reduced.
The process is fairly similar for each state, but it may vary slightly so you'll want to double check your local rules and regulations as important aspects, such as timelines, can be different.
The first step is to make sure you're accurate, you'll want to appeal your assessment, but you'll need to be sure that your local government assessed it at a higher value than its actually worth or you're dead in the water.
Have all of your assessment information handy, whether you've had a recent assessment that wasn't related to your local assessor, or just information regarding any improvements you've made or other factors, which may actually decrease the value of your property.
Your next step is taking all of this information to your local assessor. If your area allows a personal meeting then the two of you should get together and go over your information. If a personal meeting isn't allowed you may need to arrange for a formal hearing.


Your degree of success depends on how thorough and accurate your information is and how reasonable you are in your assessment of your property value versus the government's.
Find Property Managers Near You
Select Property Type
Single Home or Condo (Valued up to $300K)

Single Home or Condo ($300K to $500K)

Single Home or Condo ($500K to $1 Million)

Single Home or Condo (Over $1 Million)

Multi-Family (2-4 units)

Multi-Family (5-19 units)

Multi-Family (20-99 units)

Multi-Family (100+ units)

Homeowners Association (2-49 units)

Homeowners Association (50-99 units)

Homeowners Association (100+ units)

Condominium Association (2-49 units)

Condominium Association (50-99 units)

Condominium Association (100+ units)

Retail (Up to 9,999 sqft)

Retail (10,000 - 100,000 sqft)

Retail (100,000+ sqft)

Office (Up to 9,999 sqft)

Office (10,000 - 100,000 sqft)

Office (100,000+ sqft)

Warehouse/Distribution (Up to 100,000 sqft)

Warehouse/Distribution (100,000+ sqft)

Light Manufacturing (Up to 100,000 sqft)

Light Manufacturing (100,000+ sqft)

Parking Garage

Biotech/Mission-Critical

Vacation (1-2 units)

Vacation (3+ units)

Other Associations (Hotel, Resort etc.)

Mobile Home Community