Financing an Investment Property Locally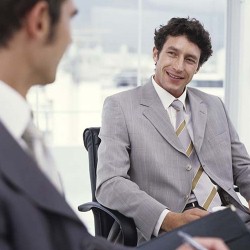 Located in the right spot, a rental property can be quite a profitable venture. Most landlords need some help getting a rental business off the ground, however, and will want to evaluate their financing options.

A sizable down payment is generally necessary, with 20 percent being the norm. Having as much as 25 percent, however, may lead to better loan terms and qualify a buyer for a much more favorable interest rate.

If that is not possible for some reason, or other circumstances make the process difficult, Bankrate.com suggests going to a smaller neighborhood bank for financing. This can sometimes be advantageous, since such institutions often have more flexibility and a better understanding of the local market and conditions.

Beyond their knowledge, neighborhood banks may have more interest in investing in a particular area. Experts also recommend investors do some investigating for purposes of due diligence before deciding on a particular lender.

When thinking about buying an investment property, the prospective landlord should first consider whether he or she intends to manage it personally or retain professional rental property services. The two levels are involvement are significantly different and may affect other decisions.
Find Property Managers Near You
Select Property Type
Single Home or Condo (Valued up to $300K)

Single Home or Condo ($300K to $500K)

Single Home or Condo ($500K to $1 Million)

Single Home or Condo (Over $1 Million)

Multi-Family (2-4 units)

Multi-Family (5-19 units)

Multi-Family (20-99 units)

Multi-Family (100+ units)

Homeowners Association (2-49 units)

Homeowners Association (50-99 units)

Homeowners Association (100+ units)

Condominium Association (2-49 units)

Condominium Association (50-99 units)

Condominium Association (100+ units)

Retail (Up to 9,999 sqft)

Retail (10,000 - 100,000 sqft)

Retail (100,000+ sqft)

Office (Up to 9,999 sqft)

Office (10,000 - 100,000 sqft)

Office (100,000+ sqft)

Warehouse/Distribution (Up to 100,000 sqft)

Warehouse/Distribution (100,000+ sqft)

Light Manufacturing (Up to 100,000 sqft)

Light Manufacturing (100,000+ sqft)

Parking Garage

Biotech/Mission-Critical

Vacation (1-2 units)

Vacation (3+ units)

Other Associations (Hotel, Resort etc.)

Mobile Home Community