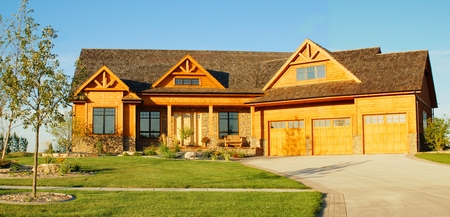 Finding a rental property can be difficult, especially if you're moving to a town you're unfamiliar with. Don't be afraid to seek help in finding exactly what you want.
The first step is making note of what you want. The obvious requirements are how many bedrooms, do you want a garage, washer/dryer. But go beyond that and think about less obvious desires. Do you want to be close to work? How far is the local grocery store? Is there a gym or a park nearby? Think about your daily life and what means the most to you.
Then contact your local housing authority. Find out what the local landlords are required to provide their tenants and only rent from landlords who follow the rules and have good reputations. If you're questioning a landlord's reputation the housing authority can let you know if there have been complaints.
Check with a realtor. Even if you don't want to use a realtor to find a place you can call and just get some general information. They'll know which landlords have good reputations and they'll also know which parts of town are most desirable.
Finally, do your leg work. Its time to visit the top properties on your list and see if they live up to your expectations.
Find Property Managers Near You
Select Property Type
Single Home or Condo (Valued up to $300K)

Single Home or Condo ($300K to $500K)

Single Home or Condo ($500K to $1 Million)

Single Home or Condo (Over $1 Million)

Multi-Family (2-4 units)

Multi-Family (5-19 units)

Multi-Family (20-99 units)

Multi-Family (100+ units)

Homeowners Association (2-49 units)

Homeowners Association (50-99 units)

Homeowners Association (100+ units)

Condominium Association (2-49 units)

Condominium Association (50-99 units)

Condominium Association (100+ units)

Retail (Up to 9,999 sqft)

Retail (10,000 - 100,000 sqft)

Retail (100,000+ sqft)

Office (Up to 9,999 sqft)

Office (10,000 - 100,000 sqft)

Office (100,000+ sqft)

Warehouse/Distribution (Up to 100,000 sqft)

Warehouse/Distribution (100,000+ sqft)

Light Manufacturing (Up to 100,000 sqft)

Light Manufacturing (100,000+ sqft)

Parking Garage

Biotech/Mission-Critical

Vacation (1-2 units)

Vacation (3+ units)

Other Associations (Hotel, Resort etc.)

Mobile Home Community