Finding Foreclosures to Buy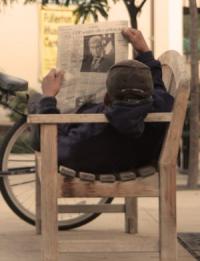 If you're thinking about entering the real estate business and buying some investment properties, the first step to making money is to make a wise investment. Some real bargains can be found in foreclosed properties. A foreclosed property is one where the previous owner could not afford to pay the mortgage and is forced to sell the property to cover their debts.
To find a foreclosure property, check your local classified ads, online ads, local Realtors, or see if you can find a local official or attorney who would be willing to notify you of upcoming foreclosures. You can also check with some government agencies like the Federal Housing Administration (FHA) or the Department of Housing and Urban Development (HUD).

Before you jump on a foreclosure, assuming that it's a deal, do your research. Sometimes foreclosures happen not because people are unable to pay, but because they're unwilling to, and this often means that they've horribly neglected the property. So make sure you do a walk through and then check the value of the home against other similar properties in the area. There are definitely good deals to be had but you?ll need to do a little work to get the best bargains on foreclosed properties.

photo credit:
frandango
Find Property Managers Near You
Select Property Type
Single Home or Condo (Valued up to $300K)

Single Home or Condo ($300K to $500K)

Single Home or Condo ($500K to $1 Million)

Single Home or Condo (Over $1 Million)

Multi-Family (2-4 units)

Multi-Family (5-19 units)

Multi-Family (20-99 units)

Multi-Family (100+ units)

Homeowners Association (2-49 units)

Homeowners Association (50-99 units)

Homeowners Association (100+ units)

Condominium Association (2-49 units)

Condominium Association (50-99 units)

Condominium Association (100+ units)

Retail (Up to 9,999 sqft)

Retail (10,000 - 100,000 sqft)

Retail (100,000+ sqft)

Office (Up to 9,999 sqft)

Office (10,000 - 100,000 sqft)

Office (100,000+ sqft)

Warehouse/Distribution (Up to 100,000 sqft)

Warehouse/Distribution (100,000+ sqft)

Light Manufacturing (Up to 100,000 sqft)

Light Manufacturing (100,000+ sqft)

Parking Garage

Biotech/Mission-Critical

Vacation (1-2 units)

Vacation (3+ units)

Other Associations (Hotel, Resort etc.)

Mobile Home Community