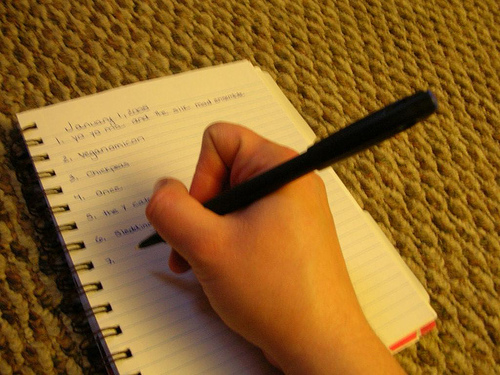 credit: Crystl


So you've purchased the property and now you're looking to fill it with tenants. This can seem daunting to new landlords, and it should. Almost nothing is as important as getting the right tenants for your property. The first step in getting tenants is collecting information.


A written application is a great way to get the pertinent information on all prospective residents. This way you're sure you're gathering the information you need and you can easily compare one prospective tenant against another. There are standard application forms available and one of these will probably suit your needs, but just to be sure, check that it lists previous landlords, employers, income level, credit history, any past evictions or credit problems and references. Then, don't take their word for it. Use all your powers of due diligence to verify the information. Make phone calls to references and previous landlords, check credit reports, and verify employment status. Use the information you gather to select the right tenants and always base your selections on the same criteria.

It's a good idea to keep the initial paperwork and any notes you make, just in case you have a future prospective tenant that feels you're being unfair and discriminatory. By compiling a standardized application, gathering the same information for everyone, following through with the data and then only renting to people who fit your criteria you will insure that you find the best tenants and protect yourself from possible fair housing lawsuits.
Find Property Managers Near You
Select Property Type
Single Home or Condo (Valued up to $300K)

Single Home or Condo ($300K to $500K)

Single Home or Condo ($500K to $1 Million)

Single Home or Condo (Over $1 Million)

Multi-Family (2-4 units)

Multi-Family (5-19 units)

Multi-Family (20-99 units)

Multi-Family (100+ units)

Homeowners Association (2-49 units)

Homeowners Association (50-99 units)

Homeowners Association (100+ units)

Condominium Association (2-49 units)

Condominium Association (50-99 units)

Condominium Association (100+ units)

Retail (Up to 9,999 sqft)

Retail (10,000 - 100,000 sqft)

Retail (100,000+ sqft)

Office (Up to 9,999 sqft)

Office (10,000 - 100,000 sqft)

Office (100,000+ sqft)

Warehouse/Distribution (Up to 100,000 sqft)

Warehouse/Distribution (100,000+ sqft)

Light Manufacturing (Up to 100,000 sqft)

Light Manufacturing (100,000+ sqft)

Parking Garage

Biotech/Mission-Critical

Vacation (1-2 units)

Vacation (3+ units)

Other Associations (Hotel, Resort etc.)

Mobile Home Community