Fundamentals Driving Rental Business Forward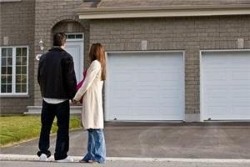 Fundamentals for apartments are improving more quickly than for other property types, according to National Real Estate Investor, displaying the attraction of renting in the current market.

Real estate data firm Reis reports the national apartment vacancy rate fell to 5.6 percent in the third quarter of 2011, down from an 8 percent peak during the first quarter of the year as property managers saw an increase in business. This improvement, and a coinciding rise in rents, are the result of a number of factors.

According to the source, analysts suggest that improvements in employment, financing options from government-sponsored enterprises and household formation may encourage growth in rental business over the next three or four years. Part of this projected demand would arise from "echo boomers" --- adults between the ages of 20 and 34.

Limited apartment supply is also a factor, and experts expect it to remain one for some time. Because of this, and the growing preference for renting among Americans, investors may have an opportunity. The pool of renters for single-family homes and other income properties may be expanded as housing preferences develop.

 
Find Property Managers Near You
Select Property Type
Single Home or Condo (Valued up to $300K)

Single Home or Condo ($300K to $500K)

Single Home or Condo ($500K to $1 Million)

Single Home or Condo (Over $1 Million)

Multi-Family (2-4 units)

Multi-Family (5-19 units)

Multi-Family (20-99 units)

Multi-Family (100+ units)

Homeowners Association (2-49 units)

Homeowners Association (50-99 units)

Homeowners Association (100+ units)

Condominium Association (2-49 units)

Condominium Association (50-99 units)

Condominium Association (100+ units)

Retail (Up to 9,999 sqft)

Retail (10,000 - 100,000 sqft)

Retail (100,000+ sqft)

Office (Up to 9,999 sqft)

Office (10,000 - 100,000 sqft)

Office (100,000+ sqft)

Warehouse/Distribution (Up to 100,000 sqft)

Warehouse/Distribution (100,000+ sqft)

Light Manufacturing (Up to 100,000 sqft)

Light Manufacturing (100,000+ sqft)

Parking Garage

Biotech/Mission-Critical

Vacation (1-2 units)

Vacation (3+ units)

Other Associations (Hotel, Resort etc.)

Mobile Home Community