Government statistics show lower unemployment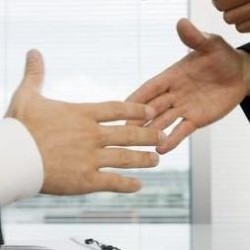 Only three states had unemployment in double-digits this February, down from nine a year before, according to data from the Bureau of Labor Statistics.


California
,
Nevada
and
Rhode Island
posted unemployment levels of 10.9, 12.3 and 11 percent during the second month of 2012, respectively. Those levels are at least 2 percent lower year-over-year for California and Nevada, but Rhode Island's recession-high level of unemployment was 11.9 percent. While not as high as some other states have experienced, the subsequent improvements have been more restrained, the federal agency reports.

The report also indicated California added more than 127,300 jobs in the last year, behind only
New York
at 141,300 and
Texas
with 273,000. Meanwhile, the states which saw unemployment drop below 10 percent include
Florida
,
Georgia
,
Kentucky
,
Michigan
,
Oregon
and
South Carolina
. Their current levels are between 9.4 and 8.7 percent. With national unemployment stable at 8.3 percent in February, they remained above average, but nevertheless showed substantial improvement.

Landlords and
property management companies
in these states may see an increase in qualified rental applicants as the employment situation stabilizes. More Americans in these parts of the country may be able to afford the rent increases that have marked the rental housing business in recent years.
Find Property Managers Near You
Select Property Type
Single Home or Condo (Valued up to $300K)

Single Home or Condo ($300K to $500K)

Single Home or Condo ($500K to $1 Million)

Single Home or Condo (Over $1 Million)

Multi-Family (2-4 units)

Multi-Family (5-19 units)

Multi-Family (20-99 units)

Multi-Family (100+ units)

Homeowners Association (2-49 units)

Homeowners Association (50-99 units)

Homeowners Association (100+ units)

Condominium Association (2-49 units)

Condominium Association (50-99 units)

Condominium Association (100+ units)

Retail (Up to 9,999 sqft)

Retail (10,000 - 100,000 sqft)

Retail (100,000+ sqft)

Office (Up to 9,999 sqft)

Office (10,000 - 100,000 sqft)

Office (100,000+ sqft)

Warehouse/Distribution (Up to 100,000 sqft)

Warehouse/Distribution (100,000+ sqft)

Light Manufacturing (Up to 100,000 sqft)

Light Manufacturing (100,000+ sqft)

Parking Garage

Biotech/Mission-Critical

Vacation (1-2 units)

Vacation (3+ units)

Other Associations (Hotel, Resort etc.)

Mobile Home Community