HARP refinancing up significantly this year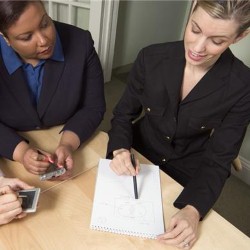 The number of homeowners taking advantage of the Home Affordable Refinance Program (HARP) has increased sharply since it was expanded near the end of last year.

The Federal Housing Finance Agency reported that HARP has refinanced more than 78,000 loans during the first five months of 2012. That number is greater than the total refinanced during all of 2011, the agency indicated. This suggests the modifications were successful in opening the program up to additional participants.

If HARP achieves its purpose, the expansion will significantly reduce the number of homes that go through foreclosure and are added to inventory. That would mean fewer opportunities for investors and rental managers interested in owning or operating single-family properties. On the other hand, it could also mean less competition and a faster return to stability in the housing market, so it may be beneficial.

"These numbers show HARP 2.0 is accomplishing the goals set forth - to provide relief to borrowers who might otherwise be unable to refinance due to house price declines," FHFA Acting Director Edward DeMarco said in a statement.

Some lawmakers are backing an additional expansion, further broadening the program in an attempt to reach still more homeowners.

 
Find Property Managers Near You
Select Property Type
Single Home or Condo (Valued up to $300K)

Single Home or Condo ($300K to $500K)

Single Home or Condo ($500K to $1 Million)

Single Home or Condo (Over $1 Million)

Multi-Family (2-4 units)

Multi-Family (5-19 units)

Multi-Family (20-99 units)

Multi-Family (100+ units)

Homeowners Association (2-49 units)

Homeowners Association (50-99 units)

Homeowners Association (100+ units)

Condominium Association (2-49 units)

Condominium Association (50-99 units)

Condominium Association (100+ units)

Retail (Up to 9,999 sqft)

Retail (10,000 - 100,000 sqft)

Retail (100,000+ sqft)

Office (Up to 9,999 sqft)

Office (10,000 - 100,000 sqft)

Office (100,000+ sqft)

Warehouse/Distribution (Up to 100,000 sqft)

Warehouse/Distribution (100,000+ sqft)

Light Manufacturing (Up to 100,000 sqft)

Light Manufacturing (100,000+ sqft)

Parking Garage

Biotech/Mission-Critical

Vacation (1-2 units)

Vacation (3+ units)

Other Associations (Hotel, Resort etc.)

Mobile Home Community