Heavy construction in Phoenix could change market balance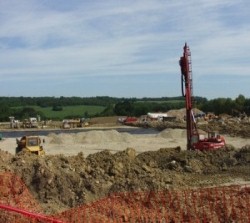 Investors in Phoenix may experience a significant surge in competition as the metro is seeing a spike in multifamily development.

Nearly 2,500 units are under construction in seven different properties at the moment, according to Multifamily Executive. Additional properties containing more than 15,000 units are on the way, according to the real estate data firm Axiometrics, though it will take time for them to be completed. Although rents for top-tier rental housing may have increased as much as 10 percent two years ago and 6 percent in 2011, the number of units to be available soon may spell the end of those gains.

Further rent increases might be restricted to only some rental housing, or could be slowed or halted completely, the news source notes. While they still seek to meet the demand that led to this pace of construction, area real estate firms are also attempting to ensure that overbuilding does not take place. Over-developing the area could lower rents and leave rental managers with relatively high vacancies.

Development has been slow in recent history and job growth accelerated recently, which could offset the level of construction taking place. It is also possible that builders are focusing too much on supplying the most expensive end of the market, which could mean slightly reduced competition for more affordable housing.
Find Property Managers Near You
Select Property Type
Single Home or Condo (Valued up to $300K)

Single Home or Condo ($300K to $500K)

Single Home or Condo ($500K to $1 Million)

Single Home or Condo (Over $1 Million)

Multi-Family (2-4 units)

Multi-Family (5-19 units)

Multi-Family (20-99 units)

Multi-Family (100+ units)

Homeowners Association (2-49 units)

Homeowners Association (50-99 units)

Homeowners Association (100+ units)

Condominium Association (2-49 units)

Condominium Association (50-99 units)

Condominium Association (100+ units)

Retail (Up to 9,999 sqft)

Retail (10,000 - 100,000 sqft)

Retail (100,000+ sqft)

Office (Up to 9,999 sqft)

Office (10,000 - 100,000 sqft)

Office (100,000+ sqft)

Warehouse/Distribution (Up to 100,000 sqft)

Warehouse/Distribution (100,000+ sqft)

Light Manufacturing (Up to 100,000 sqft)

Light Manufacturing (100,000+ sqft)

Parking Garage

Biotech/Mission-Critical

Vacation (1-2 units)

Vacation (3+ units)

Other Associations (Hotel, Resort etc.)

Mobile Home Community