High rents and low vacancies continue in rental housing sector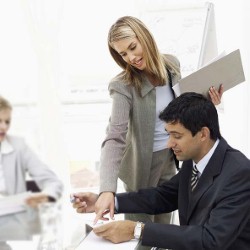 Property managers may find many interested in single-family properties, as data suggests rental demand continues to outstrip supply.

Real estate data firm Reis reported that apartment vacancies hit 4.7 percent during the second quarter of this year, the lowest value posted since the end of 2001 and down 0.2 percent from the previous quarter. That and other market conditions pushed rents up 1 percent in a single quarter, which the firm cites as the largest increase it has recorded since the third quarter of 2007. Average effective rents grew 1.3 percent, once incentives were accounted for.

"The improvement in rents is pretty pervasive," said Ryan Severino, senior economist at Reis. "Even in places like Providence and Knoxville, which you don't think of as hotbeds for apartment activity, landlords felt the market was strong enough to raise rents on their tenants."

The report indicated that not one of the markets tracked by the firm experienced a decrease in effective rents during the quarter. The strong and steady demand was attributed to low homeownership rates, slow apartment construction and the entrance of Generation Y renters into the market as new households.

Young adults may be developing a different view of homeownership than their parents, which could favor renting as they grow older in addition to doing so now.
Find Property Managers Near You
Select Property Type
Single Home or Condo (Valued up to $300K)

Single Home or Condo ($300K to $500K)

Single Home or Condo ($500K to $1 Million)

Single Home or Condo (Over $1 Million)

Multi-Family (2-4 units)

Multi-Family (5-19 units)

Multi-Family (20-99 units)

Multi-Family (100+ units)

Homeowners Association (2-49 units)

Homeowners Association (50-99 units)

Homeowners Association (100+ units)

Condominium Association (2-49 units)

Condominium Association (50-99 units)

Condominium Association (100+ units)

Retail (Up to 9,999 sqft)

Retail (10,000 - 100,000 sqft)

Retail (100,000+ sqft)

Office (Up to 9,999 sqft)

Office (10,000 - 100,000 sqft)

Office (100,000+ sqft)

Warehouse/Distribution (Up to 100,000 sqft)

Warehouse/Distribution (100,000+ sqft)

Light Manufacturing (Up to 100,000 sqft)

Light Manufacturing (100,000+ sqft)

Parking Garage

Biotech/Mission-Critical

Vacation (1-2 units)

Vacation (3+ units)

Other Associations (Hotel, Resort etc.)

Mobile Home Community