Home builders support tax reform, urge care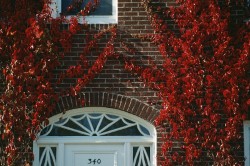 Federal lawmakers should simplify the tax code carefully, according to the National Association of Home Builders, because the current level of complexity impedes small business activity and economic growth.

The NAHB states that most home builders and many other small businesses are organized in such a way that their owners pay individual tax rates on net business income, which means tax changes meant to affect people could also impact companies. For example, some have proposed setting lower corporate tax rates and reducing the number of tax breaks. Small businesses which pay individual rates could lose their tax breaks without being compensated by the lower rate if lawmakers do not account for their situations.

"The home building community supports simplifying the tax code as part of a comprehensive tax reform process," one home builder told Congress in testimony. "Such an effort should only occur after a thoughtful and deliberate vetting process that examines proposed changes, necessary transition rules and economic impacts."

The NAHB noted that changes to dividend and capital gains tax rates could affect investors and rental properties in particular. By extension, they could have indirect effects on property management companies and other industry stakeholders even if there is no direct impact.
Find Property Managers Near You
Select Property Type
Single Home or Condo (Valued up to $300K)

Single Home or Condo ($300K to $500K)

Single Home or Condo ($500K to $1 Million)

Single Home or Condo (Over $1 Million)

Multi-Family (2-4 units)

Multi-Family (5-19 units)

Multi-Family (20-99 units)

Multi-Family (100+ units)

Homeowners Association (2-49 units)

Homeowners Association (50-99 units)

Homeowners Association (100+ units)

Condominium Association (2-49 units)

Condominium Association (50-99 units)

Condominium Association (100+ units)

Retail (Up to 9,999 sqft)

Retail (10,000 - 100,000 sqft)

Retail (100,000+ sqft)

Office (Up to 9,999 sqft)

Office (10,000 - 100,000 sqft)

Office (100,000+ sqft)

Warehouse/Distribution (Up to 100,000 sqft)

Warehouse/Distribution (100,000+ sqft)

Light Manufacturing (Up to 100,000 sqft)

Light Manufacturing (100,000+ sqft)

Parking Garage

Biotech/Mission-Critical

Vacation (1-2 units)

Vacation (3+ units)

Other Associations (Hotel, Resort etc.)

Mobile Home Community