Homeownership may fall to 40-year low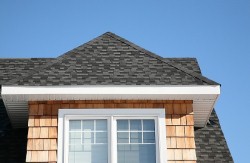 Investors and property managers may have more business on their hands in the future as the homeownership declines to a projected 64 percent, lower than it was during the 1970s and 1980s.

Further foreclosures, the continuation of stricter lending standards and other factors could convince another 4 million Americans to become renters rather than homeowners, according to Pacific Investment Management Corporation executive Scott Simon. The homeownership rate reached 69.2 percent in 2004 before beginning to decline in subsequent years, according to the Census Bureau.

Simon recently told Bloomberg that he believes efforts by government-sponsored enterprises Fannie Mae and Freddie Mac to finance rental conversions of real estate-owned properties will be good for the housing industry and economy. Such efforts may be difficult politically, however, because of disagreements and uncertainty about the GSEs and their future.

In addition to affecting Americans' decisions concerning renting and homeownership, Simon also indicated that industry factors may cause home prices to drop another 3 or 4 percent over the next year. Taken together, these changes could create an opportunity for investors and rental managers.
Find Property Managers Near You
Select Property Type
Single Home or Condo (Valued up to $300K)

Single Home or Condo ($300K to $500K)

Single Home or Condo ($500K to $1 Million)

Single Home or Condo (Over $1 Million)

Multi-Family (2-4 units)

Multi-Family (5-19 units)

Multi-Family (20-99 units)

Multi-Family (100+ units)

Homeowners Association (2-49 units)

Homeowners Association (50-99 units)

Homeowners Association (100+ units)

Condominium Association (2-49 units)

Condominium Association (50-99 units)

Condominium Association (100+ units)

Retail (Up to 9,999 sqft)

Retail (10,000 - 100,000 sqft)

Retail (100,000+ sqft)

Office (Up to 9,999 sqft)

Office (10,000 - 100,000 sqft)

Office (100,000+ sqft)

Warehouse/Distribution (Up to 100,000 sqft)

Warehouse/Distribution (100,000+ sqft)

Light Manufacturing (Up to 100,000 sqft)

Light Manufacturing (100,000+ sqft)

Parking Garage

Biotech/Mission-Critical

Vacation (1-2 units)

Vacation (3+ units)

Other Associations (Hotel, Resort etc.)

Mobile Home Community