Housing demand rises in parts of New Jersey as cities court corporations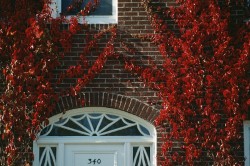 The real estate industry in New Jersey is experiencing mixed trends as the state's metro areas try to attract residents and businesses.

As local governments attempt to combine efforts to provide housing, employment opportunities and other needs, the state government is working to establish tax policies and business conditions that support those efforts. Experts recently?said that the cities are creating some valuable incentives, according to GlobeSt.com.

Multifamily sales have slowed as deals for other commercial real estate pick up slightly. The limited opportunities of the current economy mean that a significant number of investors still go after commercial real estate. Now, corporate relocation is bringing with it some interest in rental housing and commercial properties.

Some of the state's metro areas, such as Newark, have a significant supply of distressed or formerly distressed properties. Investors may be able to meet some of the housing demand in of these areas with single-family rentals, since demand has grown. The extent of the opportunity this situation presents varies locally, so investors, owners and rental managers will need to research the conditions of a given city in order to understand their options.
Find Property Managers Near You
Select Property Type
Single Home or Condo (Valued up to $300K)

Single Home or Condo ($300K to $500K)

Single Home or Condo ($500K to $1 Million)

Single Home or Condo (Over $1 Million)

Multi-Family (2-4 units)

Multi-Family (5-19 units)

Multi-Family (20-99 units)

Multi-Family (100+ units)

Homeowners Association (2-49 units)

Homeowners Association (50-99 units)

Homeowners Association (100+ units)

Condominium Association (2-49 units)

Condominium Association (50-99 units)

Condominium Association (100+ units)

Retail (Up to 9,999 sqft)

Retail (10,000 - 100,000 sqft)

Retail (100,000+ sqft)

Office (Up to 9,999 sqft)

Office (10,000 - 100,000 sqft)

Office (100,000+ sqft)

Warehouse/Distribution (Up to 100,000 sqft)

Warehouse/Distribution (100,000+ sqft)

Light Manufacturing (Up to 100,000 sqft)

Light Manufacturing (100,000+ sqft)

Parking Garage

Biotech/Mission-Critical

Vacation (1-2 units)

Vacation (3+ units)

Other Associations (Hotel, Resort etc.)

Mobile Home Community