Housing less affordable for many working renter, owner households











Issue Codes


Property Investment & Finance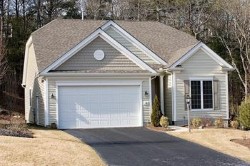 Housing affordability is a growing issue, research from the Center for Housing Policy suggests.

The percentage of households with a severe housing cost burden grew from 21.8 to 23.6 percent from 2008 to 2010, according to the report, indicating almost a quarter of the nation spent more than half of their income on housing that year.

While falling home prices might have been expected to provoke the opposite change, researchers note that increasing rental costs and falling incomes contributed to worsening conditions for many working Americans. Homeowners experienced a decrease in hours that resulted in having more limited financial resources.

"Some prefer [renting] because it allows them to be more mobile in a tough job market," report author Laura Williams said. "Others are postponing purchasing a home or facing difficulties obtaining a mortgage. Given the long lead times involved in responding to increased demand with increased supply, the rental market has tightened somewhat and rents increased."

Hawaii, Florida, New Jersey and California each had 30 percent or more of working households with a severe housing cost burden. While conditions may vary locally, rental managers in these states especially may need to consider whether they can afford to raise rents. Despite high demand, limited tenant resources may prevent further rent hikes to be practical after the favorable conditions rental housing owners have enjoyed recently.
Find Property Managers Near You
Select Property Type
Single Home or Condo (Valued up to $300K)

Single Home or Condo ($300K to $500K)

Single Home or Condo ($500K to $1 Million)

Single Home or Condo (Over $1 Million)

Multi-Family (2-4 units)

Multi-Family (5-19 units)

Multi-Family (20-99 units)

Multi-Family (100+ units)

Homeowners Association (2-49 units)

Homeowners Association (50-99 units)

Homeowners Association (100+ units)

Condominium Association (2-49 units)

Condominium Association (50-99 units)

Condominium Association (100+ units)

Retail (Up to 9,999 sqft)

Retail (10,000 - 100,000 sqft)

Retail (100,000+ sqft)

Office (Up to 9,999 sqft)

Office (10,000 - 100,000 sqft)

Office (100,000+ sqft)

Warehouse/Distribution (Up to 100,000 sqft)

Warehouse/Distribution (100,000+ sqft)

Light Manufacturing (Up to 100,000 sqft)

Light Manufacturing (100,000+ sqft)

Parking Garage

Biotech/Mission-Critical

Vacation (1-2 units)

Vacation (3+ units)

Other Associations (Hotel, Resort etc.)

Mobile Home Community