A look at the Housing Market in Austin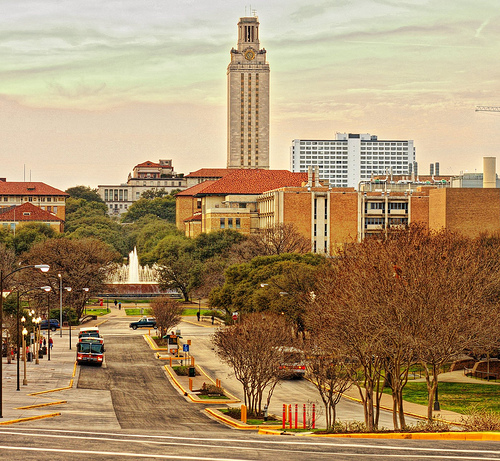 photo credit: Kumar Appaiah


Austin is the capital of Texas and is the city with the fastest population growth in Texas over the last 15 years. The area boasts one of the highest hourly rate averages for the state with the top employers as the State of Texas, Dell Inc. and The University of Texas at Austin. These factors have always been a stabilizing force for the real estate market in the area. Austin is 4th on a List by Forbes magazine of the best cities in America to earn a living due to the great pay and low cost of living. In addition, a RelocateAmerica.com report rated Austin the third best city to move to and their fifth best in terms of being environmentally friendly. However, how is the market fairing in recent times?

Since the end of 2006, the appreciation of home prices has taken a drastic turn downward compared to the national average. Just two years ago the median home price in Austin was in line with the national average though; with most homes being sold for anywhere between $140k and $250k. Since the beginning of this year, house prices have seen an upward trend, which is great for sellers. In the first quarter, the amount of houses available on the market continues to rise, but sales have been dropping. January was the second worst month for Austin real estate sales in the past ten years. Each year, the winter months are slow for real estate in Austin, rising steadily through the spring and declining in the fall.

The tax credit recently ended, which made March a huge real estate month for Austin. In the past few years, many fixer uppers were being bought, renovated and sold. This trend has ended and cheaper homes are being sold at huge discounts because they are not selling. The market for condos has seen a huge increase in recent months and the luxury real estate market is doing extremely well this year. So even though there is a gap between high end home sales and low end sales, the overall picture still bodes well for Austin. In all, it looks like the market in Austin is on an uptrend and will bounce back fully, before other major U.S. cities.
Find Property Managers Near You
Select Property Type
Single Home or Condo (Valued up to $300K)

Single Home or Condo ($300K to $500K)

Single Home or Condo ($500K to $1 Million)

Single Home or Condo (Over $1 Million)

Multi-Family (2-4 units)

Multi-Family (5-19 units)

Multi-Family (20-99 units)

Multi-Family (100+ units)

Homeowners Association (2-49 units)

Homeowners Association (50-99 units)

Homeowners Association (100+ units)

Condominium Association (2-49 units)

Condominium Association (50-99 units)

Condominium Association (100+ units)

Retail (Up to 9,999 sqft)

Retail (10,000 - 100,000 sqft)

Retail (100,000+ sqft)

Office (Up to 9,999 sqft)

Office (10,000 - 100,000 sqft)

Office (100,000+ sqft)

Warehouse/Distribution (Up to 100,000 sqft)

Warehouse/Distribution (100,000+ sqft)

Light Manufacturing (Up to 100,000 sqft)

Light Manufacturing (100,000+ sqft)

Parking Garage

Biotech/Mission-Critical

Vacation (1-2 units)

Vacation (3+ units)

Other Associations (Hotel, Resort etc.)

Mobile Home Community