Housing outlook strong in Oklahoma City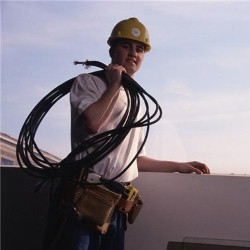 Oklahoma City
has experienced improvements in both its multifamily and single-family housing markets during 2011, as local employment grew 2.7 percent.

The addition of more than 150,000 jobs caused unemployment to decline to 5.5 percent, one of the lowest rates in the country, according to Hendricks & Partners. Rental vacancies dropped to decade-low levels as absorption rates spiked, a trend analysts expect to remain steady into 2013.

The data firm reports that a number of energy companies are expected to expand operations in the metro area, with oil and gas industry job growth drawing at least 200,000 new residents to the area by 2020. These individuals will be in search of housing, which may drive average rents higher than the $570 per month they reached last year.

Rental managers in the metro area may see major competition as multifamily construction is expected to hit a six-year high before 2013. In addition to construction in the city's center, the firm reports some development in surrounding suburbs as well.
Find Property Managers Near You
Select Property Type
Single Home or Condo (Valued up to $300K)

Single Home or Condo ($300K to $500K)

Single Home or Condo ($500K to $1 Million)

Single Home or Condo (Over $1 Million)

Multi-Family (2-4 units)

Multi-Family (5-19 units)

Multi-Family (20-99 units)

Multi-Family (100+ units)

Homeowners Association (2-49 units)

Homeowners Association (50-99 units)

Homeowners Association (100+ units)

Condominium Association (2-49 units)

Condominium Association (50-99 units)

Condominium Association (100+ units)

Retail (Up to 9,999 sqft)

Retail (10,000 - 100,000 sqft)

Retail (100,000+ sqft)

Office (Up to 9,999 sqft)

Office (10,000 - 100,000 sqft)

Office (100,000+ sqft)

Warehouse/Distribution (Up to 100,000 sqft)

Warehouse/Distribution (100,000+ sqft)

Light Manufacturing (Up to 100,000 sqft)

Light Manufacturing (100,000+ sqft)

Parking Garage

Biotech/Mission-Critical

Vacation (1-2 units)

Vacation (3+ units)

Other Associations (Hotel, Resort etc.)

Mobile Home Community