Housing policy questioned by analysts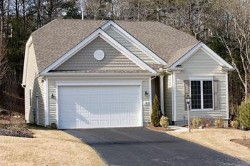 Government housing policy is stuck in a difficult situation as officials and lawmakers attempt to balance homeowner and renter needs with the realities of the current market, CNBC reports.

While the Federal Housing Finance Agency (FHFA) moves forward with plans to sell REO homes held by Fannie Mae and Freddie Mac to investors for rental conversion and attempts to sell to owner-occupants as well, the two GSEs owned 182,212 homes at the end of September and are expected to hold more as paperwork on additional foreclosures is resolved.

"This rental period could provide relief for local housing markets that continue to be depressed by the volume of foreclosed properties, and provide additional rental options to certain markets," the FHFA said about the program.

According to the source, some experts and officials are taking issue with the plan. Dan Oppenheim of Credit-Suisse reportedly questioned why bulk investors are receiving discounts, but smaller investors are not.

Low buyer demand suggests the plan is a good one, the source notes, since it has the potential to meet demand for rental properties while decreasing the number of homes sitting idle. It is better to let investors and rental managers put them to use and increase rental supply, the source suggests, which will help keep rental housing affordable in the face of high demand.
Find Property Managers Near You
Select Property Type
Single Home or Condo (Valued up to $300K)

Single Home or Condo ($300K to $500K)

Single Home or Condo ($500K to $1 Million)

Single Home or Condo (Over $1 Million)

Multi-Family (2-4 units)

Multi-Family (5-19 units)

Multi-Family (20-99 units)

Multi-Family (100+ units)

Homeowners Association (2-49 units)

Homeowners Association (50-99 units)

Homeowners Association (100+ units)

Condominium Association (2-49 units)

Condominium Association (50-99 units)

Condominium Association (100+ units)

Retail (Up to 9,999 sqft)

Retail (10,000 - 100,000 sqft)

Retail (100,000+ sqft)

Office (Up to 9,999 sqft)

Office (10,000 - 100,000 sqft)

Office (100,000+ sqft)

Warehouse/Distribution (Up to 100,000 sqft)

Warehouse/Distribution (100,000+ sqft)

Light Manufacturing (Up to 100,000 sqft)

Light Manufacturing (100,000+ sqft)

Parking Garage

Biotech/Mission-Critical

Vacation (1-2 units)

Vacation (3+ units)

Other Associations (Hotel, Resort etc.)

Mobile Home Community