HUD launches initiative to help borrowers avoid default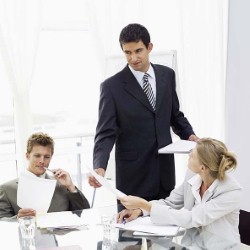 The U.S. Department of Housing and Urban Development has launched the Distressed Asset Stabilization Program, designed to help borrowers who are severely delinquent on Federal Housing Administration-insured loans.

Through the program, eligible borrowers will be able to explore affordable mortgage solutions. The initiative expands on an FHA pilot program, allowing participating private investors to buy mortgages headed for foreclosure and assist them in avoiding it. This could help borrowers avoid default and other consequences.

Investors in the single-family housing market may see the number of foreclosures drop if this program succeeds. While that will mean fewer properties available for purchase, inventory is still fairly high already. Stability for homeowners may also translate to higher home prices and property values, benefiting those investors who have made purchases already and their rental managers.

"With this program, we will increase by as much as ten times the number of loans available for purchase while making it easier for borrowers to avoid foreclosure," said HUD Secretary Shaun Donovan. "Finding ways to bring these loans out of default not only helps the borrower, but helps the entire neighborhood avoid the disinvestment and decline in value that accompanies a distressed property."
Find Property Managers Near You
Select Property Type
Single Home or Condo (Valued up to $300K)

Single Home or Condo ($300K to $500K)

Single Home or Condo ($500K to $1 Million)

Single Home or Condo (Over $1 Million)

Multi-Family (2-4 units)

Multi-Family (5-19 units)

Multi-Family (20-99 units)

Multi-Family (100+ units)

Homeowners Association (2-49 units)

Homeowners Association (50-99 units)

Homeowners Association (100+ units)

Condominium Association (2-49 units)

Condominium Association (50-99 units)

Condominium Association (100+ units)

Retail (Up to 9,999 sqft)

Retail (10,000 - 100,000 sqft)

Retail (100,000+ sqft)

Office (Up to 9,999 sqft)

Office (10,000 - 100,000 sqft)

Office (100,000+ sqft)

Warehouse/Distribution (Up to 100,000 sqft)

Warehouse/Distribution (100,000+ sqft)

Light Manufacturing (Up to 100,000 sqft)

Light Manufacturing (100,000+ sqft)

Parking Garage

Biotech/Mission-Critical

Vacation (1-2 units)

Vacation (3+ units)

Other Associations (Hotel, Resort etc.)

Mobile Home Community