Increasing senior demand may transform housing market focus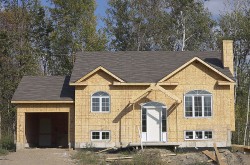 The country's housing market will likely experience some changes in the near future due to the aging of the national population.

With a higher percentage of seniors, experts like former Secretary of Housing and Urban Development Henry Cisneros say the housing supply is not prepared for the future. He recently told Multi-Housing News in an interview that the number of Americans over 65 is expected to grow significantly and already stands at about 40 million.

Most of those Americans live in their own homes, and relatively few live in accommodations such as nursing homes. That number may also grow over time, however. In order to meet the needs of this expanding demographic, owners and developers may need to retrofit existing housing. A significant portion of homes do not have the accessibility and other features that the elderly will want and need. Similarly, new homes may be built with these features.

Housing near amenities is typically especially popular, and may be a focus for both renovation and new development.
Rental managers
and owners may wish to consider now whether their properties are located in areas that may be attractive to elderly residents. A significant number of Americans may choose to rent as they age, in order to reduce their homeownership responsibilities, such as maintenance.
Find Property Managers Near You
Select Property Type
Single Home or Condo (Valued up to $300K)

Single Home or Condo ($300K to $500K)

Single Home or Condo ($500K to $1 Million)

Single Home or Condo (Over $1 Million)

Multi-Family (2-4 units)

Multi-Family (5-19 units)

Multi-Family (20-99 units)

Multi-Family (100+ units)

Homeowners Association (2-49 units)

Homeowners Association (50-99 units)

Homeowners Association (100+ units)

Condominium Association (2-49 units)

Condominium Association (50-99 units)

Condominium Association (100+ units)

Retail (Up to 9,999 sqft)

Retail (10,000 - 100,000 sqft)

Retail (100,000+ sqft)

Office (Up to 9,999 sqft)

Office (10,000 - 100,000 sqft)

Office (100,000+ sqft)

Warehouse/Distribution (Up to 100,000 sqft)

Warehouse/Distribution (100,000+ sqft)

Light Manufacturing (Up to 100,000 sqft)

Light Manufacturing (100,000+ sqft)

Parking Garage

Biotech/Mission-Critical

Vacation (1-2 units)

Vacation (3+ units)

Other Associations (Hotel, Resort etc.)

Mobile Home Community