Investor competition heavy in New York City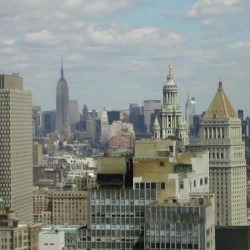 The favorable conditions in New York's commercial real estate market are drawing investors of all types as residents and businesses seek to rent in the area. This includes international investors as well as domestic and local interest, motivated by the demand retailers, corporations and residents are showing for the city's property.

Real estate investment trusts, private investors, institutional investors and other sources of capital are all getting involved, according to National Real Estate Investor. Existing properties are helped by the fact that there is little room for new construction, with most space already occupied, which has driven vacancy rates to a low level.

Multifamily vacancies are projected at about 2.3 percent, according to industry data firm Marcus & Millichap, with anticipations of rent growth as high as 7 percent. Rental managers in the city are likely to experience a strong performance in 2012, including commercial, multifamily and other residential owners.

Investors may find that the competition is numerous, however, which is a potential drawback despite the otherwise positive indicators being reported.
Find Property Managers Near You
Select Property Type
Single Home or Condo (Valued up to $300K)

Single Home or Condo ($300K to $500K)

Single Home or Condo ($500K to $1 Million)

Single Home or Condo (Over $1 Million)

Multi-Family (2-4 units)

Multi-Family (5-19 units)

Multi-Family (20-99 units)

Multi-Family (100+ units)

Homeowners Association (2-49 units)

Homeowners Association (50-99 units)

Homeowners Association (100+ units)

Condominium Association (2-49 units)

Condominium Association (50-99 units)

Condominium Association (100+ units)

Retail (Up to 9,999 sqft)

Retail (10,000 - 100,000 sqft)

Retail (100,000+ sqft)

Office (Up to 9,999 sqft)

Office (10,000 - 100,000 sqft)

Office (100,000+ sqft)

Warehouse/Distribution (Up to 100,000 sqft)

Warehouse/Distribution (100,000+ sqft)

Light Manufacturing (Up to 100,000 sqft)

Light Manufacturing (100,000+ sqft)

Parking Garage

Biotech/Mission-Critical

Vacation (1-2 units)

Vacation (3+ units)

Other Associations (Hotel, Resort etc.)

Mobile Home Community