Investor opportunity in Phoenix rentals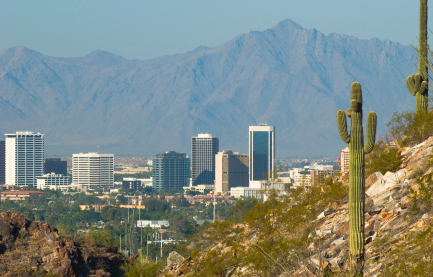 According to GlobeSt.com, demand for rental housing in Phoenix is expected to level off this year after a moderate increase during 2011, though investment activity is expected to remain strong.

Such an increase in demand would represent a continuation of the trend that marked 2011, in which demand was high enough for rents to increase sharply. Net effective rents rose 12 percent overall since 2009, one expert told the source.

The demand for rental housing is high enough that construction of several new apartment units are planned, indicating there is likely an opportunity for investors to purchase profitable rentals in the area. Rental property services are available for those who wish to own a property without operating it.

According to the source, Phoenix has been the target of significant investment recently because of the market conditions. One aspect of the market that has improved recently is the number of real estate-owned properties in the metro area, which decreased in 2011.

Some investors are reportedly pursuing value-add deals in the area to better appeal to prospective tenants. Colliers International executive Brad Cooke told the source this year would see a shift from REOs to traditional sellers.
Find Property Managers Near You
Select Property Type
Single Home or Condo (Valued up to $300K)

Single Home or Condo ($300K to $500K)

Single Home or Condo ($500K to $1 Million)

Single Home or Condo (Over $1 Million)

Multi-Family (2-4 units)

Multi-Family (5-19 units)

Multi-Family (20-99 units)

Multi-Family (100+ units)

Homeowners Association (2-49 units)

Homeowners Association (50-99 units)

Homeowners Association (100+ units)

Condominium Association (2-49 units)

Condominium Association (50-99 units)

Condominium Association (100+ units)

Retail (Up to 9,999 sqft)

Retail (10,000 - 100,000 sqft)

Retail (100,000+ sqft)

Office (Up to 9,999 sqft)

Office (10,000 - 100,000 sqft)

Office (100,000+ sqft)

Warehouse/Distribution (Up to 100,000 sqft)

Warehouse/Distribution (100,000+ sqft)

Light Manufacturing (Up to 100,000 sqft)

Light Manufacturing (100,000+ sqft)

Parking Garage

Biotech/Mission-Critical

Vacation (1-2 units)

Vacation (3+ units)

Other Associations (Hotel, Resort etc.)

Mobile Home Community