Investors excited for federal REO rental conversion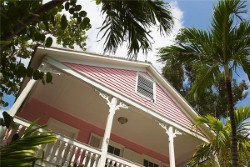 Federal plans to market 200,000 foreclosed homes as rentals are drawing major interest among investors including private equity firms, Bloomberg reports.

More than one firm plans to invest $1 billion or more in the opportunity from now to 2016, according to the news source, as they vie for the chance to be involved in a move that is expected to exercise a significant positive impact on the national housing market.

GTIS Partners indicated it expects to invest largely in the hardest-hit states, such as California, Nevada and Arizona. Investors and property management companies in harder-hit states should expect the largest changes, while those in areas with fewer foreclosures will likely experience less of a difference as these new rental homes become available.

Proponents of this move believe it will stem the tide of dropping home prices and reduce lender losses on foreclosed and distressed properties. Proposals for how to go about converting REO properties to rentals have been under discussion since September, and now officials and investors are preparing to move forward.
Find Property Managers Near You
Select Property Type
Single Home or Condo (Valued up to $300K)

Single Home or Condo ($300K to $500K)

Single Home or Condo ($500K to $1 Million)

Single Home or Condo (Over $1 Million)

Multi-Family (2-4 units)

Multi-Family (5-19 units)

Multi-Family (20-99 units)

Multi-Family (100+ units)

Homeowners Association (2-49 units)

Homeowners Association (50-99 units)

Homeowners Association (100+ units)

Condominium Association (2-49 units)

Condominium Association (50-99 units)

Condominium Association (100+ units)

Retail (Up to 9,999 sqft)

Retail (10,000 - 100,000 sqft)

Retail (100,000+ sqft)

Office (Up to 9,999 sqft)

Office (10,000 - 100,000 sqft)

Office (100,000+ sqft)

Warehouse/Distribution (Up to 100,000 sqft)

Warehouse/Distribution (100,000+ sqft)

Light Manufacturing (Up to 100,000 sqft)

Light Manufacturing (100,000+ sqft)

Parking Garage

Biotech/Mission-Critical

Vacation (1-2 units)

Vacation (3+ units)

Other Associations (Hotel, Resort etc.)

Mobile Home Community