Investors interested in single-family rentals may find Freddie loans beneficial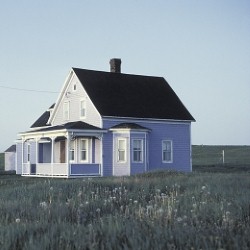 Freddie Mac has announced plans to design and develop a loan suitable for investors interested in converting REO properties to rentals, spurred by the Federal Housing Finance Agency's revealing the government's bulk sale program for foreclosed properties.

Apartment Finance Today notes that some who wish to invest in the program may be hesitant or unable because REO sales are typically done in cash. This is an issue for some, especially since the program is focused on bulk sales that may deal with significant volume in any given transaction.

Freddie is still evaluating possible loan structures, so details are not finalized. If the loan is added to Freddie's offerings, it may be available to any investors interested in REO purchases or single-family rental conversions, rather than limited to the government's current program.

Besides financing, investors may wish to devote some of their planning and attention to the rental management responsibilities associated with single-family rentals. Property management companies may be best suited to aid investors when they are trying to attract and deal with tenants.
Find Property Managers Near You
Select Property Type
Single Home or Condo (Valued up to $300K)

Single Home or Condo ($300K to $500K)

Single Home or Condo ($500K to $1 Million)

Single Home or Condo (Over $1 Million)

Multi-Family (2-4 units)

Multi-Family (5-19 units)

Multi-Family (20-99 units)

Multi-Family (100+ units)

Homeowners Association (2-49 units)

Homeowners Association (50-99 units)

Homeowners Association (100+ units)

Condominium Association (2-49 units)

Condominium Association (50-99 units)

Condominium Association (100+ units)

Retail (Up to 9,999 sqft)

Retail (10,000 - 100,000 sqft)

Retail (100,000+ sqft)

Office (Up to 9,999 sqft)

Office (10,000 - 100,000 sqft)

Office (100,000+ sqft)

Warehouse/Distribution (Up to 100,000 sqft)

Warehouse/Distribution (100,000+ sqft)

Light Manufacturing (Up to 100,000 sqft)

Light Manufacturing (100,000+ sqft)

Parking Garage

Biotech/Mission-Critical

Vacation (1-2 units)

Vacation (3+ units)

Other Associations (Hotel, Resort etc.)

Mobile Home Community