Investors snatching up numerous low-priced properties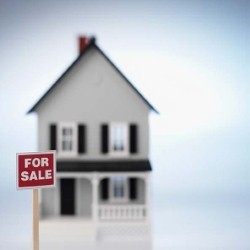 Home prices have practically never been lower in several areas of the U.S. than in early 2012, which is not only helping homebuyers afford these properties, but investors looking to make big money of low-priced homes for sale, Reuters reports.

According to the source, many markets in California, as well as hard-hit metros such as Detroit and Atlanta, are seeing the bulk of this investor activity, as prices for homes in these cities are some of the most affordable nationwide.

"They aren't just buying one rental property. This is a frenzy. They are loading up," Oak Park, Illinois, Realtor Kyra Pych told the news source. Pych added many investors are buying up multiple properties from her this year.

While buying affordable homes from these investors, many of whom fix up the properties, Reuters states numerous consumers remain intent on signing leases with rental property management firms than entering the for-sale market.

The source added that apartment management companies are becoming more prevalent in markets where investors are buying homes in bulk, meaning business could improve markedly for these companies during the year.
Find Property Managers Near You
Select Property Type
Single Home or Condo (Valued up to $300K)

Single Home or Condo ($300K to $500K)

Single Home or Condo ($500K to $1 Million)

Single Home or Condo (Over $1 Million)

Multi-Family (2-4 units)

Multi-Family (5-19 units)

Multi-Family (20-99 units)

Multi-Family (100+ units)

Homeowners Association (2-49 units)

Homeowners Association (50-99 units)

Homeowners Association (100+ units)

Condominium Association (2-49 units)

Condominium Association (50-99 units)

Condominium Association (100+ units)

Retail (Up to 9,999 sqft)

Retail (10,000 - 100,000 sqft)

Retail (100,000+ sqft)

Office (Up to 9,999 sqft)

Office (10,000 - 100,000 sqft)

Office (100,000+ sqft)

Warehouse/Distribution (Up to 100,000 sqft)

Warehouse/Distribution (100,000+ sqft)

Light Manufacturing (Up to 100,000 sqft)

Light Manufacturing (100,000+ sqft)

Parking Garage

Biotech/Mission-Critical

Vacation (1-2 units)

Vacation (3+ units)

Other Associations (Hotel, Resort etc.)

Mobile Home Community