Lease Agreements for Roommates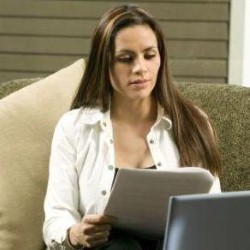 Renting to multiple roommates can introduce complications, which landlords tend to steer clear of by limiting their involvement. Typically, any residents who are not children must be on the lease and all roommates must fill out an application, as well as undergo standard credit and background checks.

Lease terms usually make each tenant responsible for the full amount of rent, which shields the landlord from poor choices on residents' part and encourages them to choose their roommates carefully.

Some advise creating a roommate agreement for tenants to sign. Such documents are generally intended to minimize arguments and ensure all parties are aware of their legal responsibilities, helping tenants get along so that they do not cause disruptions for owners, rental managers and neighbors.


Roommate agreements

Though roommate contracts can vary, they typically:

♦ Clarify the division of space, such as who will use each bedroom.
♦ Define how much of the deposit and rent each tenant will pay.
♦ Explain how utility bills will be split and whose name they will be under.
♦ Specify rules governing subletting, or note the lease explicitly prohibits it.
♦ Address household chores, such as dishes and trash, and rules concerning parking, quiet hours and other behaviors.
♦ Note that roommates are responsible for guests' behavior and set out any limits on length of stay and consequences of damages.
♦ State whether smoking, pet ownership and
other behaviors
are permitted and where.
Find Property Managers Near You
Select Property Type
Single Home or Condo (Valued up to $300K)

Single Home or Condo ($300K to $500K)

Single Home or Condo ($500K to $1 Million)

Single Home or Condo (Over $1 Million)

Multi-Family (2-4 units)

Multi-Family (5-19 units)

Multi-Family (20-99 units)

Multi-Family (100+ units)

Homeowners Association (2-49 units)

Homeowners Association (50-99 units)

Homeowners Association (100+ units)

Condominium Association (2-49 units)

Condominium Association (50-99 units)

Condominium Association (100+ units)

Retail (Up to 9,999 sqft)

Retail (10,000 - 100,000 sqft)

Retail (100,000+ sqft)

Office (Up to 9,999 sqft)

Office (10,000 - 100,000 sqft)

Office (100,000+ sqft)

Warehouse/Distribution (Up to 100,000 sqft)

Warehouse/Distribution (100,000+ sqft)

Light Manufacturing (Up to 100,000 sqft)

Light Manufacturing (100,000+ sqft)

Parking Garage

Biotech/Mission-Critical

Vacation (1-2 units)

Vacation (3+ units)

Other Associations (Hotel, Resort etc.)

Mobile Home Community