Local conditions may cause deviations, but rental projections remain positive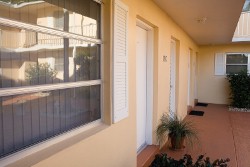 Investors say that they are confident recent optimism about future demand for rental housing is justified, Multi-Housing News reports.

Some industry stakeholders have voiced concerns that analysts and others may have overestimated the level of performance that rental housing will experience in the coming years, citing overbuilding as a major concern that could lead to falling rents and other consequences.

Investors recently said that they have examined the situation and believe the national market will perform well, noting that the preferences of recent immigrants and the entrance of Generation Y renters into the market should boost rental demand, according to Multi-Housing News. Property management companies may also find that population growth is a boon given the post-recession shift in sentiment that favors renting more than pre-recession trends.

This trend may not hold true in some submarkets, the experts noted. There is a risk of overbuilding locally and some markets or submarkets may have difficulties depending on how employment and other economic factors develop. Investors should carefully watch local conditions.
Find Property Managers Near You
Select Property Type
Single Home or Condo (Valued up to $300K)

Single Home or Condo ($300K to $500K)

Single Home or Condo ($500K to $1 Million)

Single Home or Condo (Over $1 Million)

Multi-Family (2-4 units)

Multi-Family (5-19 units)

Multi-Family (20-99 units)

Multi-Family (100+ units)

Homeowners Association (2-49 units)

Homeowners Association (50-99 units)

Homeowners Association (100+ units)

Condominium Association (2-49 units)

Condominium Association (50-99 units)

Condominium Association (100+ units)

Retail (Up to 9,999 sqft)

Retail (10,000 - 100,000 sqft)

Retail (100,000+ sqft)

Office (Up to 9,999 sqft)

Office (10,000 - 100,000 sqft)

Office (100,000+ sqft)

Warehouse/Distribution (Up to 100,000 sqft)

Warehouse/Distribution (100,000+ sqft)

Light Manufacturing (Up to 100,000 sqft)

Light Manufacturing (100,000+ sqft)

Parking Garage

Biotech/Mission-Critical

Vacation (1-2 units)

Vacation (3+ units)

Other Associations (Hotel, Resort etc.)

Mobile Home Community