Low-income housing finance becoming easier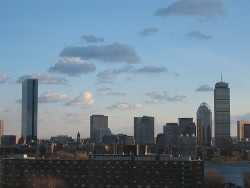 Banks have become more interested in investing in community development, as the low-income housing tax credit (LIHTC) industry has become more important, a change from the previous state of affairs.

While the Community Reinvestment Act mandated that banks lend in low-income neighborhoods if they accepted deposits from them, Apartment Finance Today notes, the primary concern for some time was complying with government requirements. More recently, the LIHTC industry has come to be seen by some as an opportunity for profit, rather than just a compliance concern.

Executive Ed Sigler at JPMorgan Chase Bank told the news source that taking advantage of the growth opportunity LIHTC business represents will require the bank to move outside of its traditional investment areas somewhat. Should the interest in LIHTC investments spread, affordable housing financing may be easier to find for some markets.

This could change housing availability, forcing property management companies and owners to adjust. Such a change could be beneficial for the market in areas that have traditionally had difficulty obtaining financing. Sigler referred to Boston, Minneapolis and Nashville as areas with potential.
Find Property Managers Near You
Select Property Type
Single Home or Condo (Valued up to $300K)

Single Home or Condo ($300K to $500K)

Single Home or Condo ($500K to $1 Million)

Single Home or Condo (Over $1 Million)

Multi-Family (2-4 units)

Multi-Family (5-19 units)

Multi-Family (20-99 units)

Multi-Family (100+ units)

Homeowners Association (2-49 units)

Homeowners Association (50-99 units)

Homeowners Association (100+ units)

Condominium Association (2-49 units)

Condominium Association (50-99 units)

Condominium Association (100+ units)

Retail (Up to 9,999 sqft)

Retail (10,000 - 100,000 sqft)

Retail (100,000+ sqft)

Office (Up to 9,999 sqft)

Office (10,000 - 100,000 sqft)

Office (100,000+ sqft)

Warehouse/Distribution (Up to 100,000 sqft)

Warehouse/Distribution (100,000+ sqft)

Light Manufacturing (Up to 100,000 sqft)

Light Manufacturing (100,000+ sqft)

Parking Garage

Biotech/Mission-Critical

Vacation (1-2 units)

Vacation (3+ units)

Other Associations (Hotel, Resort etc.)

Mobile Home Community